State DEC uses drones in Yaphank to monitor forest health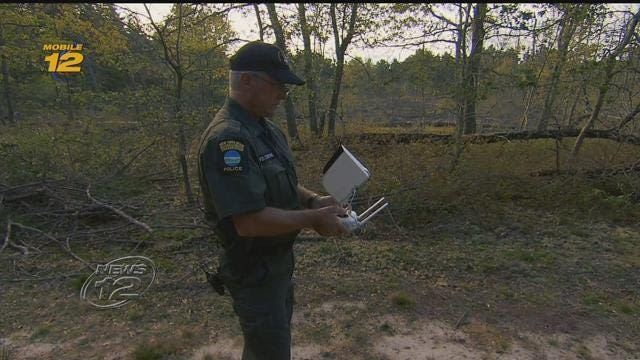 The state Department of Environmental Conservation was in Yaphank Thursday to monitor the health of the forest with the use of a drone. 
The DEC has been using 22 drones across the state, including two on Long Island, since the program launched in Dec. 2016. Each drone costs about $3,000.
Lt. Frank Carbone, of the state DEC, says they were using the drone Thursday to help target trees that need to be cut down due to an infestation of the southern pine beetle. 
He called the drone program an "invaluable tool" that will be used to help locate missing people and for "studying the environment and documenting its condition." 
Carbone says the "cost is minimal in comparison" to monitoring the environment with a fixed wing aircraft, with no risk to life.
At this point, officials say law enforcement is not a part of the drone missions for the DEC. They say that could change in the future.