Southold Town Assessor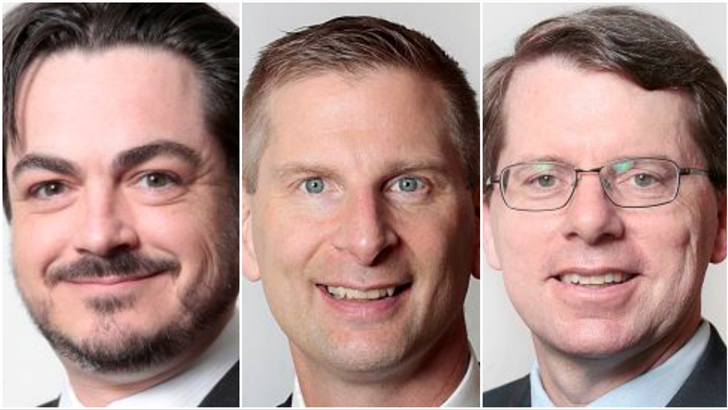 Rallis, 43, of Southold, has worked in the town's building department for 16 years, first as a plans examiner and currently as a code enforcement officer. He earned a bachelor's degree in mass communications from Franklin Pierce College, and previously worked as a journalist. He has been involved in the Boy Scouts since 2011 and is Scoutmaster of Troop 51 in Greenport. He is a member of the Peconic Masonic Lodge 349 in Greenport, where he is chaplain, and is active in the First Presbyterian Church of Southold and Mattituck Presbyterian Church. He is married and has two children. Rallis is making his second bid for office; he ran two years ago for town supervisor.

If elected, Rallis said he would bring familiarity and expertise with the programs used in the assessor's office, based on his 16 years working with similar tools in the town's building department. "This position shouldn't be about party politics. It's important to have someone who is neutral. I'm not involved in real estate. I would do right by the residents of Southold Town, as I have done for the past 16 years," he said. Rallis said he supports studying whether the town's assessor should remain as an elected position rather than an appointed one. "If this were not an elected position, I would apply for this job and I believe I would be hired based on my credentials," he said.

Sanders, 49, of Greenport, is in the last year of a four-year term as a Southold trustee. He is running on the Republican, Conservative and Independence party lines. A licensed associate real estate broker, he has been a real estate agent since 1999. He is a captain in the Army National Guard, 42nd Infantry Division, and served most recently in 2015 in Guantánamo Bay, Cuba. He served with the Marines during the first Gulf War. Sanders received a bachelor's degree in philosophy and biblical studies from Taylor University, a master's in liberal studies with a concentration in computer technology for classrooms from Stony Brook University, and a master's in U.S. history from Norwich University. He is commander of American Legion Post 803 in Southold. He is single.

Sanders said that, if elected, his primary focus would be to make sure veterans and other residents understand the property tax exemptions to which they're entitled. His real estate background and experience with determining market value and property prices give him a good background for the assessor's office, he said. "A real estate background gives you important skills to be a good assessor," he said. "I'm detail-oriented and enjoy organizing things."

Webster, 47, of East Marion, is running on the Republican, Conservative and Independence lines. He is seeking his fourth four-year term. He did real estate sales, appraisals and assessments for 13 years before being elected to the assessor's office. Webster is chairman of the East Marion Fire Department, where he has been a member since 2004, and was named Firefighter of the Year this year. He was active in Little League and was a St. Patrick's CYO basketball coach. He earned a bachelor's degree in accounting from Ithaca College, and earned his state assessor certification in 2007. He is married, with one son.

Webster said, if elected, his main emphasis will be to continue to maintain an equitable assessment roll for the town and make sure property owners are aware of the various exemptions for which they qualify. With some 18,000 parcels in the town, he said it's important to inspect building permits and adjust tax records as the documents come in. "We process deeds that get recorded and analyze sales and keep abreast of the real estate market," he said.