Sini: More than 15 MS-13 members arrested for 2017 murders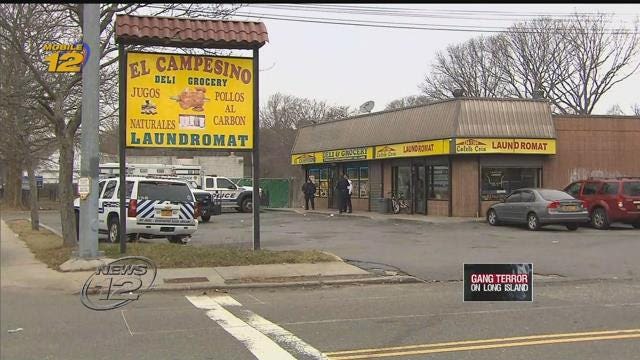 Suffolk Police Commissioner Tim Sini announced Wednesday that more than 15 alleged members of MS-13 – including six juveniles – have been arrested for five murders this year in Suffolk County.
He says the majority of the arrests were made on July 13 and the rest were made in "recent times." 
Commissioner Sini says those arrested are accused in the Jan. 30 shooting death of 29-year old Esteban Alvardo Bonilla at a bodega in Central Islip, as well as in the April murders of four young men in a Central Islip park. 
"Everyone involved in the bodega  [shooting]  is in custody. We made unbelievable progress in bringing all the perpetrators of the quadruple  [homicide]  to justice. The investigation remains active," says Sini. 
Ten people have been charged in the quadruple homicide, including the six juveniles. Federal prosecutors have said two girls lured the four young men to the park in a premeditated setup. More than a dozen MS-13 gang members then allegedly surrounded them and attacked them with wooden clubs, knives and machetes. 
The commissioner's announcement came after a news conference in Central Islip held by the U.S. Attorney's Office where more information came out about a 59-page indictment into alleged MS-13 gang members. 
According to the indictment, 17 member of MS-13 have been charged with crimes going back to 2013. They include the murders of Brentwood teens Nisa Mickens and Kayla Cuevas, as well as other murders in May 2013, July 2014, June 2015 and June 2016.
"We won't tolerate this violence in our schools, our parks or in our neighborhoods," says acting U.S. Attorney Bridget Rohde.