Gang member gets 5-15 years in Hempstead girl's death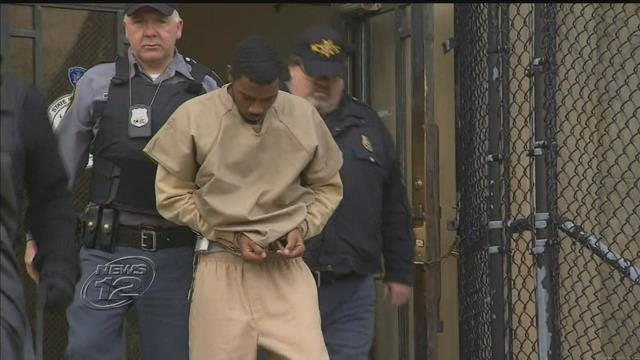 The man who pleaded guilty to firing the shot that killed a Hempstead girl was sentenced Friday to five to 15 years in prison.
Jakwan Keller, 22, of Hempstead, pleaded guilty to manslaughter in March, admitting that he was the one who fired the shot into 12-year-old Dejah Joyner's home in 2015.
Joyner was shot in the head while sitting at her family dinner table.
According to
Newsday
, police said Keller and Joyner's older brother belong to different factions of the Bloods gang, and that Keller shot into Joyner's house from a vehicle because he believed her older brother had stolen a Hoverboard from his younger brother.
Joyner's family was emotional during the court proceedings. Her mother says she has no hate in her heart toward Keller.
"I hope one day God will have mercy on your soul, because [Dejah] did not deserve that," she said.
Keller looked at each of Joyner's family members as they spoke in court. He then apologized to them.
"I'm genuinely sorry. I never meant to intentionally hurt any of your family. If I could take it back, I would," said Keller.