Residents remain without power following nor'easter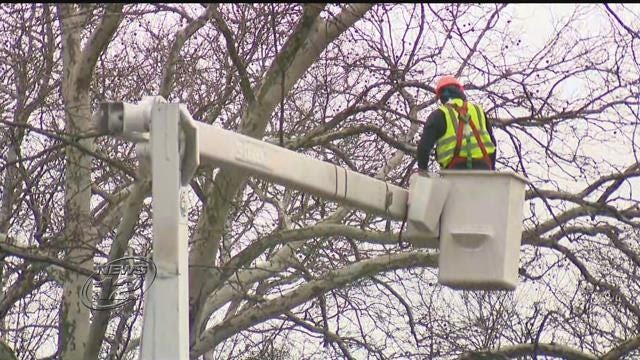 Many Long Islanders were still in the dark Sunday evening following Friday's storm.
Power outages left thousands across Long Island in the cold and in the dark.
In Port Washington, crews worked on clearing a downed tree and live electrical wires.
On Odell Street in Wantagh, a large tree limb fell and took down power lines with it, forcing families without heat to find shelter and warmth elsewhere.
Powerful wind and rain sent the tree crashing into a home on Bar Beach Road, taking power lines with it.
Barry Tuch says his home lost power on Friday and PSEG's notifications about when power could be restored are inaccurate.
"PSEG spent a lot of money trying to notify people and the information turned out to be not so accurate," he says.
PSEG officials say it has brought in teams from out-of-state to help restore power. In a statement, PSEG officials said, "Please know our employees and contractors will continue to work around-the-clock until the last customer is restored."