Police eye speed as factor in deadly Medford crash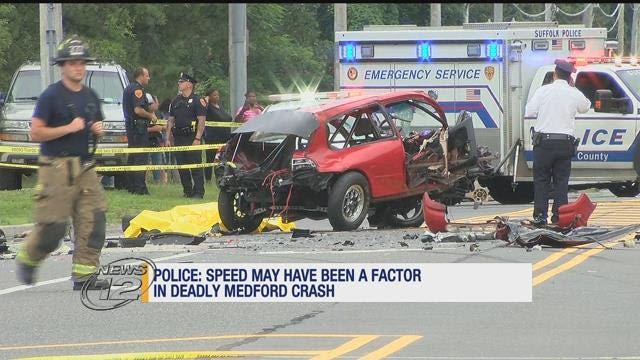 Police say speed may have been a factor in the deadly crash in Medford.
Detectives are looking into how fast Dominick Lopez was driving when he lost control, crossed into oncoming traffic and hit a car on Station Road Monday night.
Lopez and his passenger, Derek Buffa, were killed.
A passenger in the other car, Aida Cardenas, also died.
Two other adults in the other car, plus their one and 11-year-old sons, suffered minor injuries.