Police: Baby sitters arrested for leaving baby at Islandia casino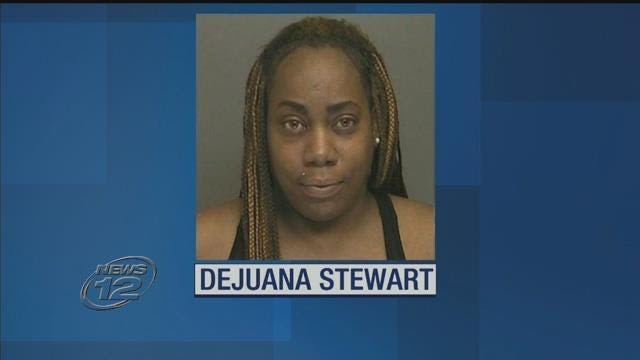 A Ronkonkoma woman, her 14-year-old daughter and the teen's 16-year-old boyfriend were arrested Tuesday after police say they left a 9-month-old boy unattended on a bench in front of Jake's 58 Casino in Islandia. 
Investigators say the 14-year-old portrayed herself as an 18-year-old on the baby-sitting website sittercity.com and was hired to care for the 9-month-old from Huntington Station overnight.
Suffolk Police Chief Stuart Cameron says the child's mother did not show up at the appointed time for the child's pickup. He says she was texting back and forth with the 14-year-old about the terms of the pickup and the payment involved. 
"That's when they called the 4th Precinct to their house," says Chief Cameron. 
Investigators say when police arrived at the Johnson Avenue home Tuesday afternoon, DeJuana Stewart and her 14-year-old daughter told them everything had been worked out and they arranged to meet the baby's mother at the Islandia casino.
A few hours later, police say both parties had another argument about the agreement and the child was left alone on a bench outside the casino.
"At some point, the 16-year-old boyfriend picked the baby up off the bench and brought him inside the casino and told security that he had found the baby unattended on the bench outside the casino."
Police say the three then left. After reviewing surveillance footage, authorities say they recognized the 16-year-old from their previous call on Johnson Avenue. They then returned to the home and arrested the three caregivers. 
Stewart and the two juveniles were charged with endangering the welfare of a child. Suffolk County Child Protective Services were notified about the incident.