Police: Armed suspect robbed gas station in Bay Shore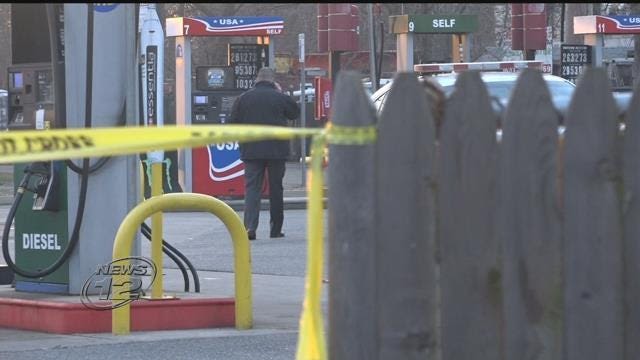 An armed suspect robbed a Bay Shore gas station Monday, police say.
Police say the robber appeared on the USA Express gas station's surveillance video around 3:15 p.m.
News 12 is the suspect walked in to the gas station wearing a mask and other clothing that hid any identifying features. News 12 is told he then pointed a gun at the attendant demanding cash and cigarettes.
The suspect left after the attendant complied.
News 12 is also told the robber walked in from behind the gas station so a getaway car would have been out of view of surveillance cameras. A witness saw a getaway car, but police have not yet released a description of it.
K-9s were brought to the scene to track the suspect. 
No arrests have been made.