Police: 2 arrested after robbing 3 Smithtown pharmacies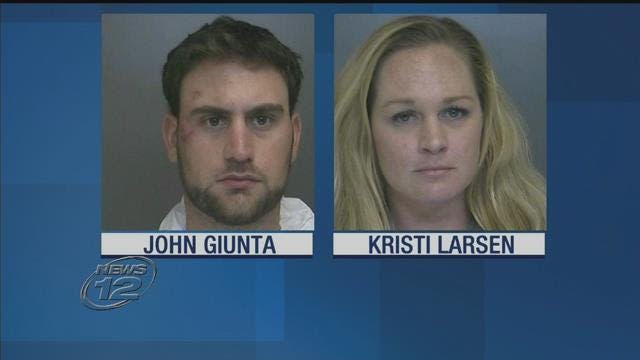 Police say two recovering heroin addicts were arrested Tuesday night for robbing three pharmacies in Smithtown in 30 minutes. 
Suffolk police say John Giunta, 28, and Kristi Larsen, 29, started with the Duane Reade in Stony Brook, then moved on to Walgreens and CVS in Smithtown.
Prosecutors say it was Giunta who walked into each of the pharmacies demanding prescription pills. They say he was wearing dark-colored clothing, a mask and kept one hand hidden in his pocket.
Giunta's attorney Craig McElwee said that his client told police that the only reason they were robbing the locations was "because they were drug sick" and "couldn't get the medications through their insurance." 
Larsen's attorney insists her client did nothing wrong and believed she was just driving someone to pick up his prescriptions. 
The two are now facing felony robbery and attempted robbery charges. Both defendants are due back in court on Friday.