Nor'easter pounds East End hardest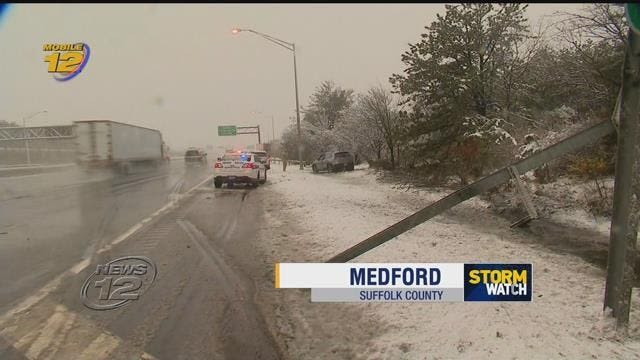 After snowfall tapered off over most of Long Island, white-out conditions lingered on the East End Tuesday.
Officials said about half of the Island's 6,800 power outages were concentrated in Southampton Town around midday.
The town deployed about 50 trucks to help clear streets around 1 a.m., but wind-whipped snow was still accumulating rapidly into the afternoon. 
The town declared a state of emergency at 1 p.m. and asked drivers to stay off the roads. The Highway Department also asked residents not to park in the streets to keep them clear for plows.
"We're on our third time of hitting everything," said Bruce Nicholson, a member of the Highway Department. "We're probably going to have to do it again."
Concerns about the wet, heavy snow bringing down trees and power lines persisted throughout the day, as well as fears of more coastal erosion. Still, the storm surge did not appear to be as bad as during last week's storm.
The severity of the storm surprised some residents who thought the weather was finally going to take a turn toward spring.
"Saturday, Sunday, was a nice weekend," said Keith Davis, who owns the Golden Pear Cafe. "It's crazy."
Snowfall began tapering off by late afternoon, but by then the latest storm had left behind a wintry scene.