News 12's Most-Viewed: #1 - Spring nor'easter dumps over a foot of snow on parts of Long Island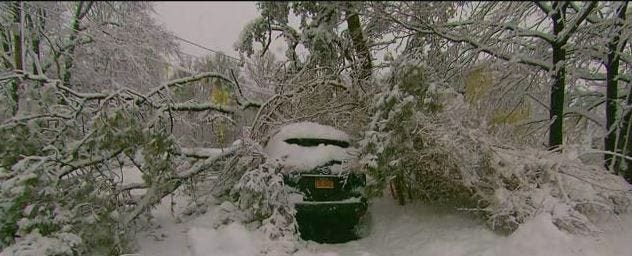 News 12 Digital is highlighting the most-viewed stories of 2018 as part of our 'News 12's Most-Viewed' series. This story on a spring nor'easter was first published on March 10. Original story below.
Long Islanders are waking up to icy and snow covered roads following the latest nor'easter.
Officials are warning residents to use caution while shoveling the heavy wet snow during today's cleanup.
Sun and clouds are expected this afternoon with highs near 43 degrees.
Overnight, Long Island saw 8 to 16 inches of snow during the nor'easter.
Meanwhile, dozens of school districts have delayed openings this morning.
Stay with News 12 Long Island for the latest weather information, and download the News 12 app for on-the-go weather updates.