Neighbor to sue after mini-horse is attacked by dogs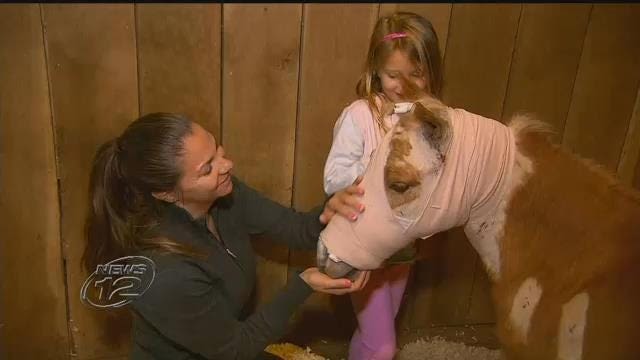 A Middle Island woman says she is planning to sue her neighbor after her mini-horse was attacked by two dogs earlier this month. 
Nicole Afanasewicz brought home her 13-year-old mini-horse, Corduroy, from the hospital Friday after she say he was nearly mauled to death. 
She says the dogs' owner, Rob West, is going back on his word to pay the $5,000 vet bill even though she says he admitted his dogs attacked Corduroy.
"He told me he was going to take care of this and he would pay the vet bills and he understands and he felt horrible," said Afanasewicz. "Now, all of the sudden…he's canceling the payment."
She says West is upset that she reported his dogs to animal control. West denied knowledge of the attack when confronted by News 12 Long Island. 
Brookhaven Animal Control confirmed that they are investigating a dog attack on Yaphank Middle Island Road that occurred on Oct. 13. Animal control says it will be going to court on a dangerous dog proceeding.