MTA officials urge alternate commuting options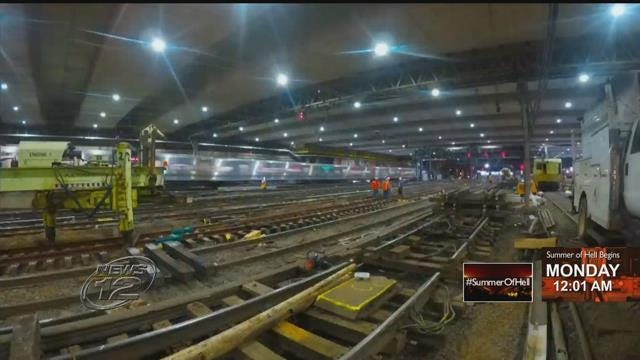 The MTA is urging customers to consider other commuting options with track work underway at Penn Station ahead of Monday's so-called "Summer of Hell."
Park and ride bus service is available throughout the Long Island and New York City region, as well as ferry access in Glen Cove. 
Extra cars will be added to trains that are bound for Penn Station as well, but MTA Chairman Joe Lhota recommends Long Islanders consider taking the train to the Jamaica station and then switch to subway lines to continue the trek west. 
"We're asking Long Islanders who take the railroad to change your habit, to change the way you normally come in," he says. "We need to be flexible in our approach and we will continue to be flexible in our approach."
MTA officials say employees will be around to answer any questions commuters may have.
For more on the "Summer of Hell" for commuters traveling through Penn Station, click here.