Mets' Scherzer ejected for sticky stuff after umpire check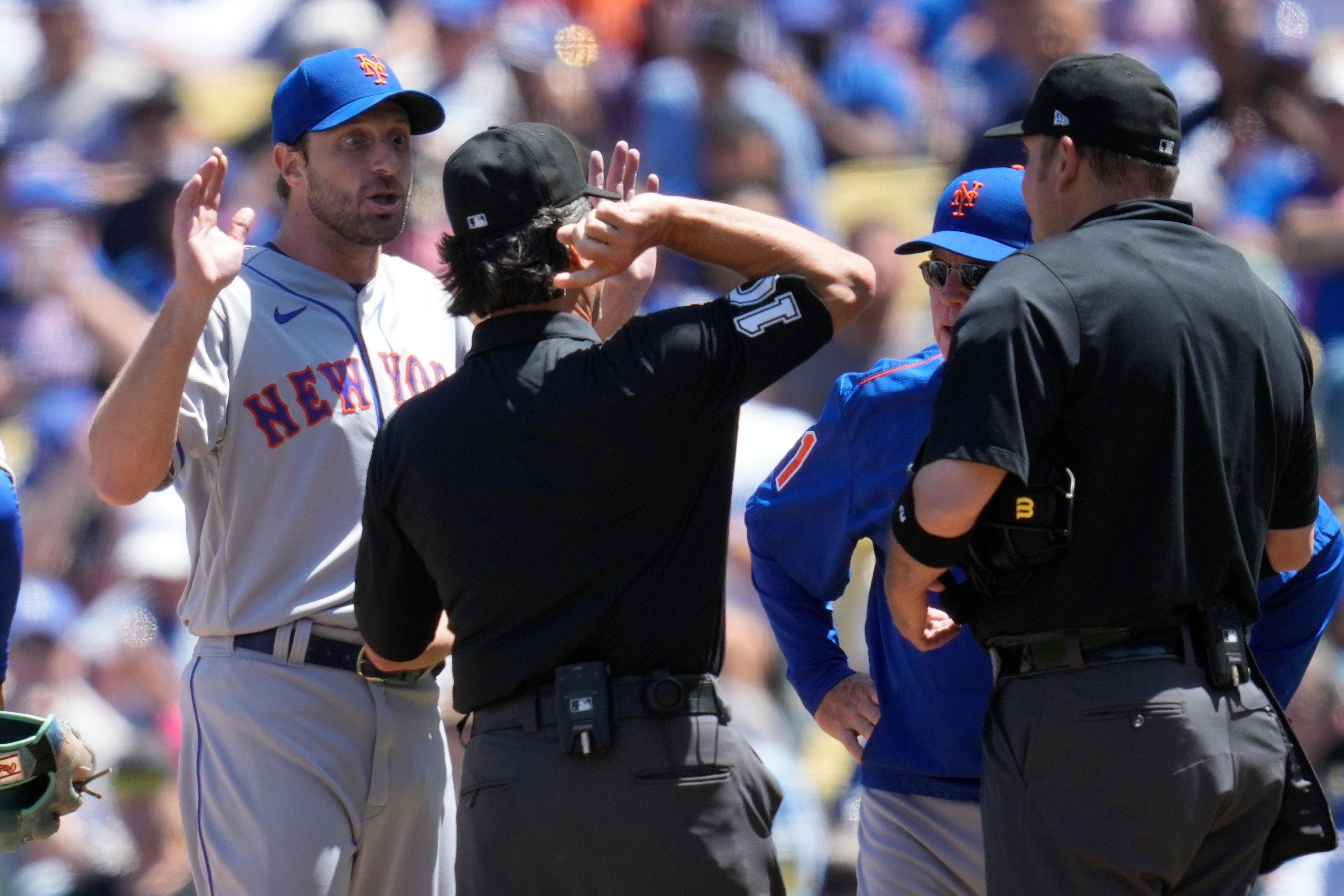 Max Scherzer was ejected from the New York Mets' game at the Los Angeles Dodgers on Wednesday after umpires did a customary check of his glove before the bottom of the fourth inning.
Scherzer was furious when tossed by umpire Phil Cuzzi following the inspection of his glove and a lengthy conversation that included plate umpire Dan Bellino, the crew chief. The 38-year-old right-hander already had been told by umpires to change his glove before he took the mound one inning earlier in the bottom of the third.
Scherzer yelled "It's rosin!" at Bellino and Cuzzi before his ejection.
Mets manager Buck Showalter came out of the dugout for a lengthy discussion with the umpires while Scherzer reluctantly went to the dugout.
Scherzer pitched three scoreless innings of one-hit ball before his ejection from his fourth start of the season.