Mets owner Steve Cohen addresses trade-deadline deals, thinks team will still compete in 2024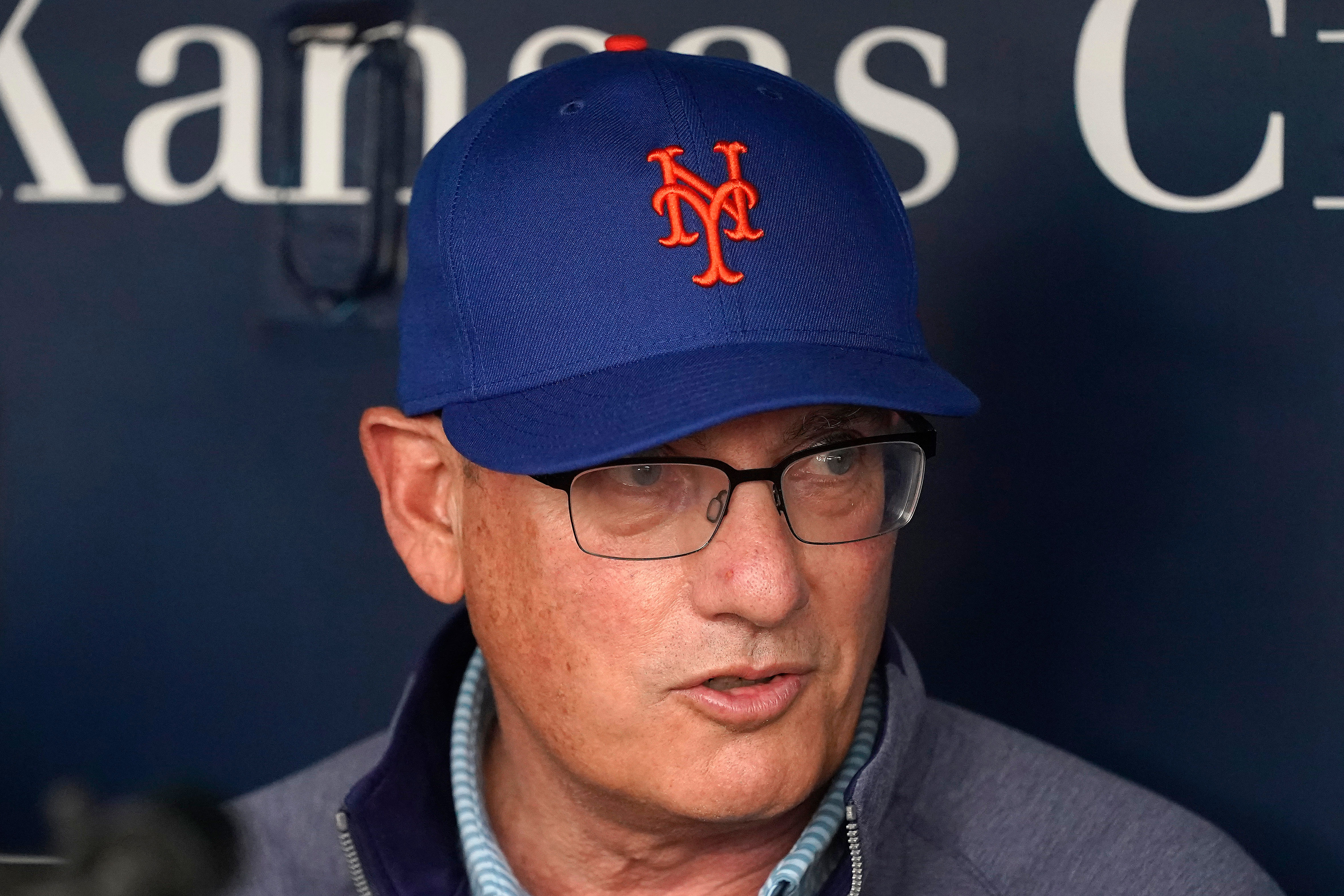 Although the New York Mets are planning for 2025 and beyond, owner Steve Cohen doesn't want to get "embarrassed" next season.
Cohen met with players, coaches and reporters Wednesday before the struggling Mets played in Kansas City, one day after the team capped a stunning selloff of veteran players leading up to baseball's trade deadline.
After acquiring a bevy of minor league prospects in return, New York is clearly focused on the future. Cohen, however, said he still thinks the Mets will be "highly competitive" in 2024.
"I think the expectations were really high this year and my guess is next year they'll be a lot lower," he explained. "I can't speak to what's going to happen in the offseason. I'm opportunistic. I don't want to roll a team out that we're going to be embarrassed about. But, we also know that spending a fortune doesn't guarantee a trip to the playoffs. I think we've got to look and see what we need. Obviously we need starting pitching, and that's the key thing."
Cohen discussed the decision to trade star pitchers Justin Verlander and Max Scherzer, as well as others.
"When you look at the probabilities," he said, "what we were at, 15% (to make the postseason)? And other teams were getting better, so you have to take the odds down from that. So, if you're going to have a 12% chance of just getting into the playoffs, those are pretty crummy odds. I've said before — hope is not a strategy. I wanted sustainability."
The opportunity for a solid return in trades was enticing.
"We thought we got a great return for the people we ended up trading," he said. "We weren't sure that was going to happen. We weren't just going to do deals for the sake of doing deals. I would have kept the players if it turned out it was going to be a mediocre return. It's a moment in time when other clubs were thinking very short term and I was thinking more intermediate, long term. And so, I was able to take advantage of that."
Cohen said he'd spoken with both Verlander and Scherzer, and related part of a conversation with Scherzer that helped clarify the difference in immediate visions between the owner and players.
The 39-year-old Scherzer waived his no-trade clause to accept a deal to Texas that was announced Sunday. The 40-year-old Verlander, like Scherzer a three-time Cy Young Award winner, accepted a trade back to Houston on Tuesday.
"You've got to remember, Max and Justin, they're at a different point in their career," he said. "Max asked me straight: 'Are you going to be all-in at free agency next year?' And I couldn't give him that promise. I couldn't give him that assurance, and he wants to win now. If he felt like our odds were smaller than he originally thought, then he made his decision, and Justin did, too. And I respect that. They're good guys and they're at a different point in their career."
A lack of consistency on the field and a shortened timeframe to turn around the season played into the Mets' decision to become big sellers at the deadline.
"We have 58 games left," Cohen said. "We have to win two-thirds of our games. We've shown no consistency. It would really have to take a stretch to think something would change. With 58 games, things would have to change. I saw no indication that things were changing."
Cohen would not address specific personnel decisions going forward. All-Star first baseman Pete Alonso can become a free agent after the 2024 season.
"We love Pete as a Met," Cohen said. "He's an integral part of the Mets. He's still with us for another year. We hope we work things out."
Cohen believes manager Buck Showalter isn't to blame for the team's disappointing results this year.
"I don't put it on Buck," he said. "I put it on the players. I think we're hitting in some bad luck. It's kind of unfair to put it on the manager."
New York traded six players in the days before Tuesday's deadline and as part of those deals agreed to pay $78,915,591 to the teams acquiring those players. And if Verlander exercises his 2025 option, the Mets would send the Astros another $17.5 million.
The Mets lowered their payroll this year to the $340 million to $345 million range and their luxury tax payroll to $370 million to $375 million.