Meet the Met: Meteorologist Dave Curren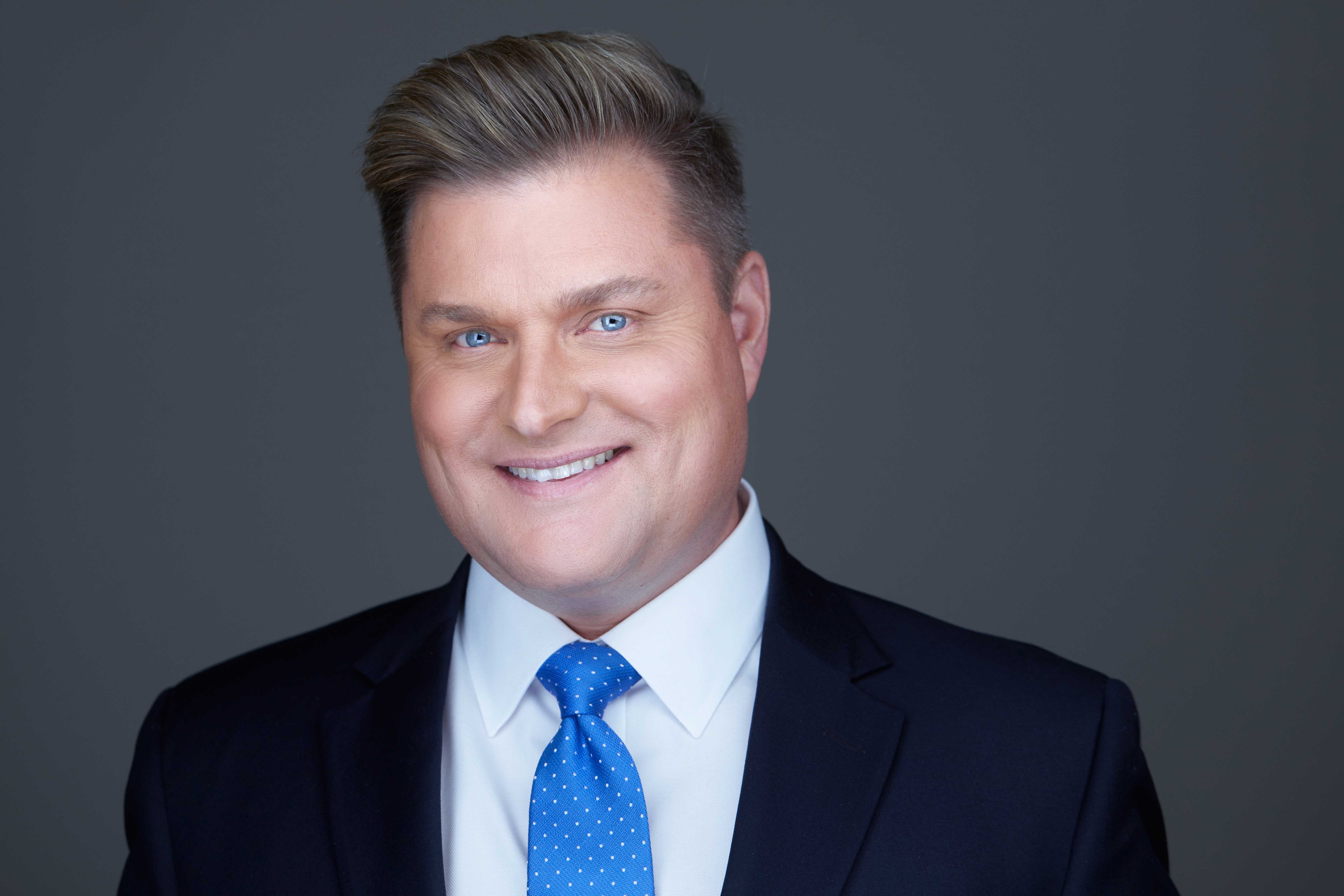 Dave Curren has been the evening face of New Jersey weather for over a decade. Our Geoff Bansen sat down with him to talk about the Jersey Shore, good eats and.... #TheNemesis(?)
Geoff Bansen: Dave I know you have a hectic shift so thanks for taking the time out to chat with me today.
Dave Curren: Antyime!
G: OK, so you're a Jersey guy through and through, you were born in Elizabeth and grew up in Cranford, correct?
D: I did indeed, yes.
G: What was it like growing up in New Jersey for you?
D: I grew up with a love of the outdoors. Even though I grew up in Cranford and went to school there. Every summer I was down on Long Beach Island. My grandmother had a house in Barnegat Light. I was surfing (and skiing) at an early age. And that love of the outdoors helped to craft my career in meteorology - and I didn't even know it at the time!
G:  And now you call Morris County home?
D: Yup! I live in Mountain Lakes. I love it - it's very serene. It's a smaller community in the middle of Morris County, so it's very woodsy. So now instead of a beach vibe, I have this sort of rustic vibe.
G: OK, so after high school you attended a very popular tri-state area school for weather in Kean University. Tell us about that.
S: I have never been the best student, and I'm OK with that, but that said I definitely needed the smaller classroom setting that Kean provided. The extensive math work that goes into meteorology, as you well know, was extremely challenging. There were times where I thought about giving it up considering how tough it was. But the professors at Kean were absolutely fantastic in helping me, and it was exactly what I needed. Getting through the synoptic work and the thermodynamics was fascinating, but then proving it in the labs was the obstacle. My whole thing while I was in school was taking everything I was learning and trying to explain it in layman's terms. I always thought about taking my career into the television world, and so I said it would be great to take all of that knowledge and make it easier to understand for the general public.
G: You've been handling prime-time weather duties in New Jersey for a while now. What year did you begin at News 12?
D: I started my News 12 career freelancing for News 12 Traffic & Weather back in 1999. My second internship was actually with News 12 New Jersey. The weekend met at the time, Scot Haney, went from weekends to weekday mornings up at News 12 Westchester, and I would actually go up there and work on the green screen and make resume reels. Scot then moved onto a gig in Connecticut, and as he was wrapping up at 12 he told the News Director, "I have your replacement, and it's Dave." At first she thought, "Wait a minute, he has no major TV experience," but Scot vouched for me and said "He's going to be just fine." So I spent about a month freelancing for News 12 Westchester before I was hired in a more permanent capacity. For a while I was working two jobs, driving back and forth between New Jersey and Westchester. So I then started the Westchester morning shift and did that for six years from 2000-2005, before finally coming back home to Jersey for good, and I have had the evening role here ever since!
G: This kind of goes along those lines but did you ever consider traveling to other new cities to continue your weather career or did you say, "I love New Jersey, I'm going to make it happen here!"
D: There is something about having a job for your home state. You know the area, you know the weather patterns. You know each region's climate zones and you can relate to the viewer. I'm not only forecasting the weather for the viewer, I'm forecasting the weather for myself and for my family! There's something so dynamic about New Jersey's weather that's also challenging at the same time.
G: What's your favorite part of the job, and what is most rewarding about it?
D: I love severe weather, which we get our fair share of. I really love everything that New Jersey can throw at you weather-wise. The rewarding end of it is talking to everyone here at home and getting their feedback. You know, whether it was a good forecast or a bad forecast, New Jerseyans are gonna let you know about it, and it keeps you in check, it keeps you grounded.
G: You can follow Dave on social media @DaveCurren on Twitter and @DavesForecast on Facebook and Instagram. I of course do and Dave you have a four-legged friend right?
D: I have THREE four-legged friends! But the one that gets more air time on social media is #TheNemesis.
G: Ha! Explain.
D: His real name is Rocco. He's a 6, almost 7 year-old rescue Jack Russel mix. I call him #TheNemesis because he gets into stuff, he barks a lot, he's all up in my face!
<laughs> 
G: On your bio it says that you love finding new places to eat across New Jersey. What is your favorite restaurant?
D: Too many. Right now I love going to the Pasta Shop in Denville. But I like constantly adding to my favorites list.
G: Alright, it's time for the lightning round! What's Dave Curren's perfect hyperlocal forecast?

D: One that's always correct.

G: Good answer! Favorite season?
D: Winter and summer.

G: Most memorable weather event you've covered?
D: Sandy.
G: Most fascinating weather phenomenon?
D: Lightning.
G: Cake or pie?
D: Pie.
G: Favorite sports team?
D: NY Jets.
G: You brave soul.

<laughs>
G: First celebrity crush?

D: Oh gosh! Nadia Comaneci the Romanian gymnast. I was young, it may have been my first crush period!
G: If you could be anything or anyone else for a day, what/who would it be?
D: Hmmm.... that's a good one. Maybe a sports agent, like Scott Boras, that might be fun.
G: Well done! Let's move on. What do you like to do for fun?
D: I'm kind of weird. I like chopping wood. I like hanging out with my kids any chance I get. They are getting older now, so any chance I get to spend time with them is awesome. Down time with my wife is great too. There is a horse farm, Clydesdales actually, called Willow Grove Farm & Stables in Long Valley. We just go out there and pet the horses and relax. 
G: What do you love most about New Jersey?
D: Everything. I even like the traffic. You can be surfing in the morning, and an hour or two later you could be skiing. You are close to two big cities; you are literally in the center of everything. 
G: Speaking of traffic, according to one of your Instagram posts, the two definites in New Jersey are that and you going "On the Road" with News 12 New Jersey on summer Fridays. What is the best or nicest thing someone has said to you out in the field.
D: This sounds very self-serving, but out of all of the different ways they've gotten their weather forecasts, folks have said they trusted mine the most, which I thought was really nice.
G: Not at all Dave, you are really excellent. What would you like to tell your loyal viewers at home?
D: Thank you. Thank you for allowing me to be in your home, to be a part of your family, and watching and relying on the News 12 product!