Town of Brookhaven Supervisor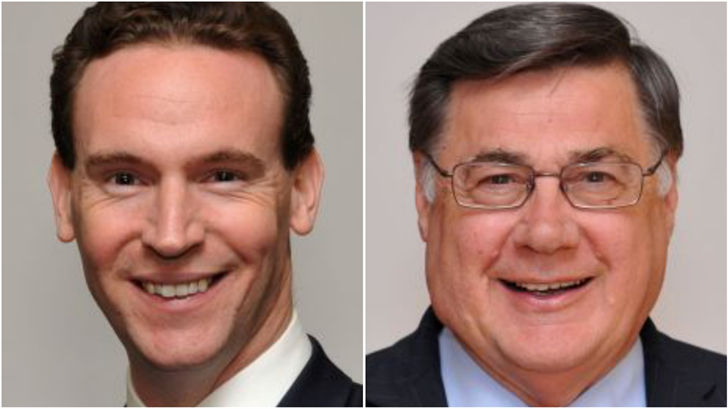 Harrington, 34, of Stony Brook, an attorney and lieutenant in the U.S. Navy Reserves, is running on the Democratic, Working Families and Women's Equality party lines. He received a bachelor's degree in international relations from the University of St. Andrews in Scotland, a master's degree in international security studies from Georgetown University and a law degree from Yale Law School. He is married and has a son.

Harrington said he is campaigning on a platform of job creation, government transparency and accountability, and affordable housing. He said he supports "streamlining" Brookhaven's zoning and planning processes to encourage more housing opportunities for young and low-income residents. "We lost more residents in Brookhaven in 2016 than any town on Long Island," he said, citing federal census data. "Young people in particular do not see a pathway into the housing market." He said he would use Patchogue as a model to provide more affordable housing, and implement tax incentives to encourage purchases of vacant homes. "I think our general quality of life is good, but I see long-term worrying trends," Harrington said, adding residents tell him it's "harder and harder for working-class families to stay" in Brookhaven. He said some business owners complain the town takes too long to process applications, which he said drives some companies away from Brookhaven. He said he supports incubators to encourage development of startup companies. He said he would hold town board meetings later than their current 5 p.m. start times to allow more public participation, and publish town contracts on the town's website. "I believe that the taxpayers should have ready access to that information online," Harrington said. He said he worries about the anticipated loss of revenue when the town landfill closes in less than a decade. "We haven't started adequately preparing for that," he said.

Romaine, 70, of Center Moriches, seeking his third two-year term, is running on the Republican, Conservative and Independence lines. He previously served as a Suffolk County legislator and was county clerk for 16 years. He holds a bachelor's degree in history from Adelphi University and a master's in history from LIU Post. He is also a graduate of the Taft Institute of Government. He is married and has one child.

Romaine said his top priority is maintaining fiscal stability. He touted the fact Brookhaven has kept a surplus, received strong financial audits and has remained in compliance with the state tax cap during his past few years in office. He said he wants to continue the success of his single-stream recycling initiative and expand the "Brew to Moo" program, which reduces town waste. "I'm keeping my promise each and every day to building a better Brookhaven," Romaine said. "There's always improvements that can be made."