Suffolk County Legislature District 8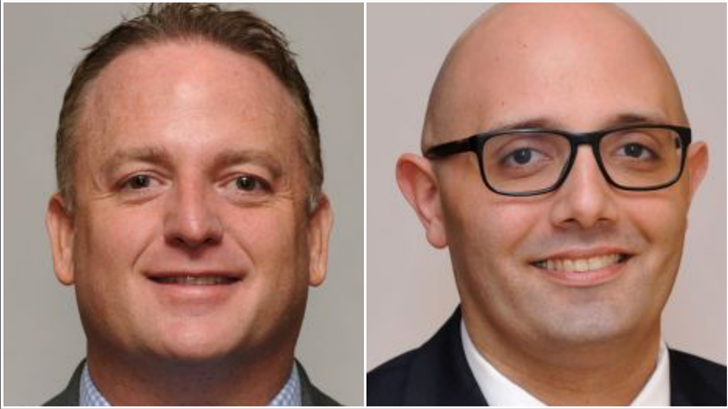 Lindsay, 45, is running on the Democratic, Independence, Working Families and Women's Equality lines. A member of the legislature since 2014, he earned his bachelor's degree in business administration from St. Joseph's College in 1994. He is also the regional vice president of Capacity Group of New York, an insurance brokerage based in Lake Success, where he specializes in property and casualty insurance. Lindsay is chairman of the Economic Development Committee, vice chairman of the Government Operations, Personnel, Information Technology & Housing Committee, and a member of the Parks and Recreation Committee. He lives with his wife and two children in Bohemia.

Lindsay said he would continue his efforts to create partnerships between educational institutions and business leaders in Suffolk County to ensure students are receiving training in the skills needed to excel in local industries. "There's just not enough people in our population that have the skill set or the educational background to go into those industries at an entry level," he said, citing in particular "STEM" jobs, which stands for science, technology, engineering and mathematics. To further support those industries, Lindsay said he will push for more affordable, transit-oriented development. "Affordable housing doesn't really exist on the East End and on the North Fork, so [companies] can't hire enough people so that they can expand," he said. To create better conditions for development, Lindsay pledged to secure funding for a new sewer line in Oakdale and Sayville within the next five years. He also said he would like to expand or replicate a peer-to-peer drug education program he helped establish in schools in Sachem. Additionally, he pledged to eliminate the county's structural deficit within three years.

Piccirillo, 34, of Bohemia, is running on the Republican, Conservative and Reform lines. He has worked as a manager at restaurants for the past seven years, including at an Italian restaurant in Oakdale for the past two years. Additionally, he has volunteered for the campaigns of Republican candidates running for local, state and federal office, including Rep. Lee Zeldin (R-Shirley), and Sen. Rand Paul (R-Ky.). He is a member of a number of political and civic organizations: the Rotary Club of Sayville, the Knights of Columbus, the Suffolk County Young Republicans, the Islip Town Republican Committee and the East End Republican Club. He studied history and economics at Dowling College but did not complete his degree. He is not married.

Piccirillo is concerned about the county's structural deficit and debt, which he described as "a direct tax on a whole generation of children who haven't been born yet." To improve fiscal responsibility, Piccirillo said he would like to see county agencies face more rigorous audits. "There is waste in every single department in the county," he said. He also said he would lobby New York State to pay a greater portion of Suffolk County's Medicaid costs. Piccirillo also expressed concern about the county's response to the opioid crisis, saying local leaders have not paid sufficient attention to the mental health side of the issue. "I don't think we can arrest our way out of this problem," he said, adding that he would lobby the state and federal government to open additional mental health facilities. Piccirillo called for campaign finance reform legislation that would bar county legislators from voting on contracts for any companies that had contributed to their political campaigns.