Suffolk County Legislature District 15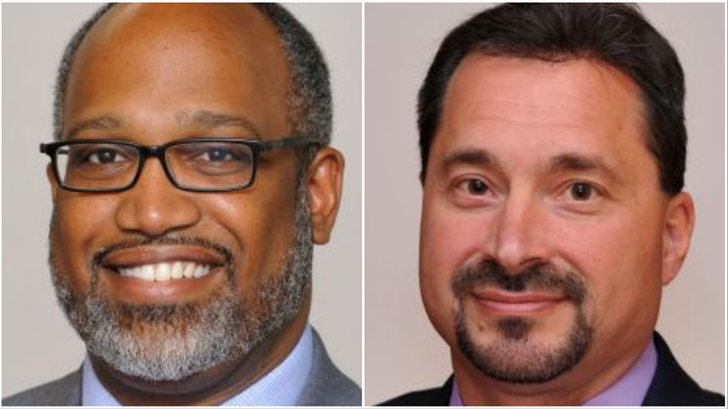 Background
Gregory, 48, of Copiague, presiding officer of the Suffolk County Legislature, is running on the Democratic, Working Families and Independence party lines. Gregory, who grew up in Central Islip, was first elected to the county legislature in 2008, and has served as the body's Democratic leader. He has been re-elected four times. After receiving his bachelor's degree from North Carolina Wesleyan College, Gregory enlisted in 1993 in the Army, where he rose to the rank of lieutenant. After completing his military service, Gregory decided in 2000 to join Babylon Supervisor Rich Schaffer's team as the town's citizens advocate. In that role, he handled constituent services, essentially running a customer service department that sought to solve problems of town residents. Gregory is married, with four children. 
Issues
Gregory said he counts the opioid epidemic, the budget deficit and affordable housing among his top issues for the next term. "We've been battling the opioid epidemic," he said. "We've seen the potency of heroin here increase with fentanyl being added to heroin and causing more overdoses. We've been working very diligently to try to address this issue." Gregory said the county has made strides on the issue, including the early establishment of a Narcan overdose prevention program. He said he believes that technology can help address the projected $60 million budget deficit, saying computer programs can be used to predict and analyze budget data to find savings and efficiency. Gregory also said he is supportive of workforce housing developments because they "make it affordable for our young people to stay here on Long Island."

Madden, 46, of Lindenhurst, is running on the Republican and Reform party lines. He owns a U.S. Customs warehouse and logistics agency, which is akin to an impound yard for international cargo: When shipments come in from a foreign port and don't get clearance to enter the country, Customs orders it to a warehouse like Madden's, and he's charged with resolving any issues. Madden is also a partner in a commercial loan and credit-repair consultancy. Madden says he's not a politician, but an entrepreneur who struggles to support his family and keep his businesses operating. "I was one of the first people who sat with generals and admirals right after 9/11 to figure out a way to make our air travel safer and how to get cargo safely in and out of the country," he said. "I have experience with the regulations and compliance of Department of Homeland Security." He is married, with three children.

Madden said his top issue is putting an end to red-light cameras. "It's a killer," he said. "We need to get rid of this program. It's causing a lot more accidents." He also opposes raising taxes and fees, the Common Core school curriculum, and objects to the condition of the county's roads and the railroad system. He said he hopes to see government take on the illegal drug problem, as well as gang violence. "It has been difficult to live and raise a family in Suffolk County," he said. "The past few years it is getting even more challenging." Madden said it's critical that government take on the current gang and drug problems, as well as school funding challenges. "Our schools are underfunded," he said. "Due to all the illegal apartments, we taxpayers are burdened with high property taxes to fund our schools."