Suffolk County Legislature District 10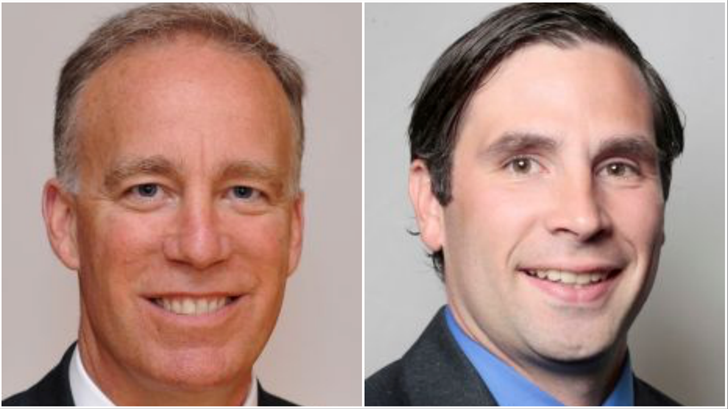 Cilmi, 53, is running on the Republican, Conservative, Independence and Reform party lines. He has a bachelor's degree in business administration from New York Institute of Technology. He was previously the owner of CTL Printing & Media in Islip. He was first elected a legislator in 2009. Cilmi is married, with two children, and lives in Bay Shore.

Cilmi said he is proud of his part in the bipartisan fight against drug and alcohol abuse, a subject he said has been a priority in his public life. He cited his sponsoring of an amendment to the county's social host law — which targets adults for knowingly permitting underage drinking in their homes — leading to greater enforcement of the law. He also cited his work with veterans, noting a bill he filed that he said would expedite veterans' Medicaid applications. Cilmi said he has also pushed for greater transparency with the county budget. If re-elected, he said, he wants to end the private discussions of the nine-member budget working group and make it a public forum, with all legislators allowed to take part in the amendment process. He also wants the legislature to create a multiyear budget plan.

Tronolone, 32, of Islip, is running on the Democratic, Working Families and Women's Equality lines. He has a bachelor's degree in mathematics from St. Joseph's College. Tronolone spent nine years doing personal and small business banking, including seven years with JPMorgan Chase. He is now an 11th-grade math teacher at Brentwood High School. He has also been a volunteer firefighter with the Islip Fire Department since 2006. He is single.

Tronolone said he is concerned about campaign finance reform at every level of government. Too often, he said, officials "don't listen to the voters; they listen to whoever is writing the biggest check." He said he wants residents to have faith in the electoral system again. Tronolone said he also wants to focus on the opioid epidemic and work to obtain money for treatment, education and prevention. He said the county legislature's voting to form a permanent advisory committee on opiates is "too little, too late." If elected, he said, he also wants to focus on the Island's water quality issues, including brown tide, and on expanding the sewer system to more areas.