Nassau County Legislature District 16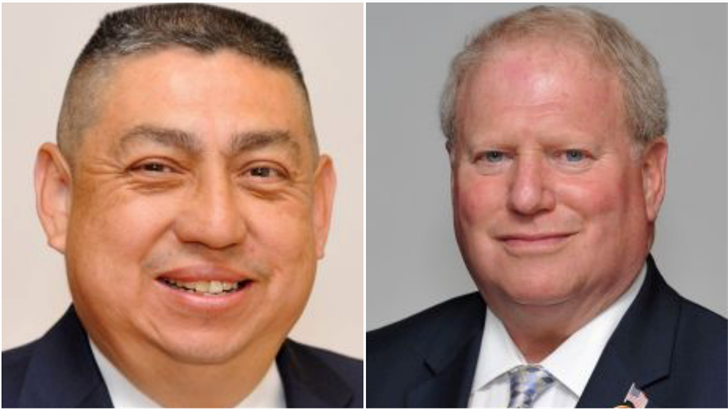 Cepeda, 56, of Plainview, is running on the Republican, Conservative and Reform party lines. Cepeda has a bachelor's degree in computer science from Queens College. He owns and operates a Plainview-based national business consulting firm that works with not-for-profit organizations. Cepeda served on the Plainview-Old Bethpage school board from 2007 to 2013. Previously, he served as executive director of Action Long Island, a regional business advocacy organization. He is a former member of the executive committee of the Nassau-Suffolk School Boards Association and from 2010 to 2013 served on the New York School Boards Association's federal relations network. He sits on the Nassau County Youth Services board of directors and is a member of the Long Island Sustainable Business Council. He ran for 16th District county legislator seat in 2015 and lost. He is married and has two children.

"As a Nassau County legislator, I will focus on reforming and stabilizing the property tax assessment system and be a force in helping to hold down property taxes," Cepeda said. "We must continue to hold down property taxes to restore consumer confidence and energize our local economy to provide quality jobs for our young people." He said he would be a "bi-party representative of the people." Cepeda continued: "We need to stop the hyper-polarized political environment that prevents public servants from effectively providing the essential services that our Nassau County residents expect and deserve."

Drucker, 60, of Plainview, is running on the Democratic, Working Families and Women's Equality party lines. Drucker is an attorney with a general practice in Jackson Heights, Queens. Drucker earned a bachelor's degree in political science from University at Buffalo and a law degree from Rutgers University School of Law. Drucker was appointed in 2012 to the Nassau Community College board of trustees and chaired the college's presidential search committee, which hired W. Hubert Keen. Drucker won a special election in November 2016 to fill the seat of the late Judy Jacobs. He is a member of the board of trustees of the Plainview Jewish Center. During the 1980s and 1990s, he served on the board of directors of the Plainview Little League. He is married and has two children.

Drucker said that living in the community and working as an attorney for 30 years has helped him develop "a skill set" enabling him to "hold the county government accountable." Drucker said that during his tenure, he has provided "the necessary oversight on so many contracts that are presented to the legislature," which he said are "misleading, bloated and full of unnecessary patronage, mismanagement and waste." He said that by "not approving these third-party county contracts . . . I am forcing the county government that has been rife with corruption for the past eight years to be accountable to the taxpayers." He added that "the current Republican administration has caused this county to have unmanageable deficits that require an outside monitoring authority like NIFA [Nassau Interim Finance Authority] to provide oversight that shouldn't even be necessary because they are not doing things in an open and transparent way."