Nassau County Legislature District 12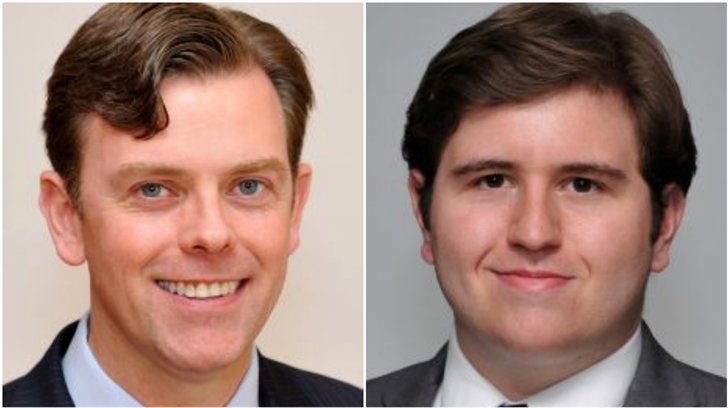 Kennedy, 45, of Massapequa, seeking his second full two-year term in the county legislature, is running on the Republican, Tax Revolt, Independence and Conservative party lines. He is the son-in-law of the late Peter Schmitt, a Republican, who was the legislature's presiding officer. Kennedy won a special election in 2015 to fill the unexpired legislative term of Michael Venditto, who was elected to the State Senate. He is a former fifth-grade teacher at Holy Child Academy in Old Westbury, and a former GOP staffer at the county board of elections. A 1991 graduate of Cold Spring Harbor High School, Kennedy received a bachelor's degree from Fordham University, a master of fine arts from Brooklyn College, and a master of science in childhood education from LIU Post. He is an officer of the Peter J. Schmitt Memorial Foundation, which raises funds for local community organizations, and a member of the Massapequa Historical Society and of the Friends of Massapequa Preserve. He is married and has two children.

Kennedy said he has helped "to build the Nassau County economy by working to keep taxes at bay and bringing new businesses into the area." Among the businesses, he said, is the Memorial Sloan Kettering Cancer Center unit under construction near the Nassau Coliseum. Kennedy said he has also focused on public safety. He said he worked with the Massapequa Kiwanis Club and the county police department to have signs installed in the Massapequa area advertising the Crime Stoppers phone app, which residents can use to text police if they see suspicious activity. He said he also worked with the police department to install surveillance cameras in the Massapequa preserve, where a body was found earlier this year.

Melton, 22, of Farmingdale, is running on the Democratic, Working Families, Women's Equality and Reform party lines. Melton was raised in Farmingdale and graduated in 2013 from Farmingdale High School. He earned a bachelor's degree in economics and statistics from George Washington University. In his first year of college, he was a congressional intern in the D.C. office of Rep. Jerrold Nadler (D-N.Y.) Melton served as the business manager of the GW Hatchet, a student-run and written weekly newspaper. He was the president of the college's Undergraduate Economics Association. Melton works as a statistical and economic consultant for Summit, a data analytics firm in Washington, D.C. He serves on the regional Young Alumni Board for his alma mater. He is not married.

Melton said that if elected to the Nassau County Legislature he will focus on a central goal: "To fix" the county's tax assessment system, which Melton said is "completely broken." He called the current tax assessment system "the worst in the country," adding, "At this rate not only will a young person like myself never be able to afford a home in Nassau County, but the system will also push the county to complete financial insolvency. Melton said his work in statistical and economic consulting by day will help him in his legislative duties. He said, "I want to take that expertise to the legislature and reform the system." Melton said to accomplish that, "We need to get our assessment rolls accurate, change the unfair process of grieving your property taxes and move to an annual assessment to maintain the sanctity of our assessment rolls."