Nassau County Legislature District 11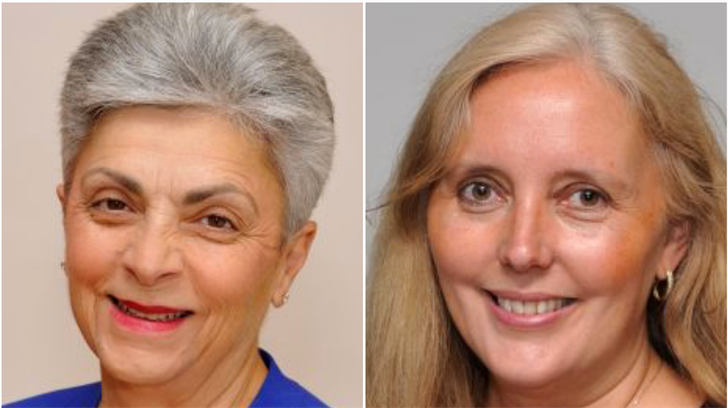 Christopoulos, 62, of Glen Cove, is running on the Republican Party line. Raised in New York City, she graduated from St. Andrew's Academy on the Sound, a now-closed Greek Orthodox parochial high school in Beechhurst, Queens. Christopoulos earned an associate degree in business management from New York University while managing her father's four restaurants in New York City. From 1991 to 2002 she edited the Glen Cove Record-Pilot newspaper. From 2002 until 2008, she worked as a public information officer for veterans affairs and school liaisons for the Glen Cove mayor's office. From 2008 to 2011, she was the press secretary for the Democratic majority in the Nassau County Legislature. Christopoulos ran for the Glen Cove school board in 2009, but lost. Christopoulos retired in 2016 from her job as chief of staff for Glen Cove Mayor Reginald Spinello. She set up a memorial scholarship fund for graduating Glen Cove High School seniors in 2006 in memory of her son, Andreas Christopoulos, who passed away in 2005. Christopoulos is a widow and has a daughter.

Christopoulos pledged to represent her district as a "full time, hands-on, responsive and responsible person … dedicated to serving the entire constituency." Running a business and "extensive municipal and county public service" have prepared her to provide constituent services, she said. Christopoulos said she will govern "unhindered by partisan politics" because, she explained, "I am known to be an independent thinker who has a proven track record of working in a bipartisan way." Christopoulos said that one of her objectives, if elected, will be "a complete overhaul" of the County ethics board. She said, "Political corruption on both sides of the aisle will be rooted out, period." She added, "My opponent has had time to effect change. That hasn't happened."

DeRiggi Whitton, 49, of Glen Cove, is running on the Democratic, Working Families, Independence and Women's Equality party lines. She is seeking her fourth term on the Nassau County Legislature, after serving two terms on the Glen Cove City Council, from 2008 to 2011. She has a bachelor's degree in psychology from Hofstra University. After previously working in finance, DeRiggi Whitton said she's now focused primarily on her legislative duties. She serves on the board for the Long Island region of the Diabetes Research Institute Foundation and is a member of the Glen Cove Kiwanis Club. She is the honorary vice president of Toys for Tots national charity. DeRiggi Whitton received the Nassau County Women of Distinction award in 2013. She has three daughters.

DeRiggi Whitton said she is committed to bringing "financial integrity to county government. As a member of the county's budget review committee, she says she has pushed for contract reform "independent of the county executive's office." DeRiggi Whitton said she is also pledged to "preserving our environment," and has secured funding for environmental projects. She said, "I secured funding for a study that appears to identify the source of contamination at Crescent Beach, Glen Cove," so the cleaned-up beach could reopen for the summer. DeRiggi Whitton said that she is also committed to helping local communities and families. She said that as a ranking member of the legislature's health and social services and towns, village and cities committees, she secured $3 million for renewal of Manorhaven Boulevard in Port Washington. She added, "Recently, I wrote legislation requiring signage in pharmacies warning about addictive properties of prescription opioids."