Babylon Town Clerk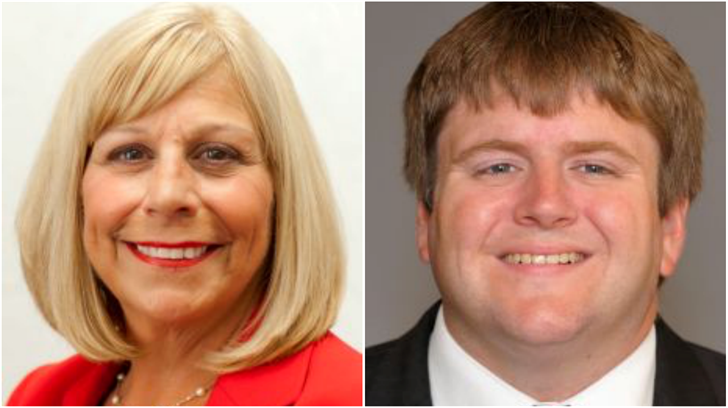 Compitello, 53, of Amityville, is running on the Democratic, Independence and Conservative party lines. She has an associate degree in education from Farmingdale State College. She has worked as an assistant to Babylon Town Supervisor Rich Schaffer for nearly five years and before that worked for two years for the Babylon Town Industrial Development Agency, for which she was vice president of properties. Before that, she was Steve Bellone's assistant when he was town supervisor. She spent nearly 20 years as a marketing coordinator for various cosmetic companies. She is married, with a child and two stepchildren.

Compitello said she believes she would be a good fit for the clerk's office because she's highly organized, understands government and knows how to do community outreach. She said she knows government can be very confusing to navigate, so she wants to make the clerk's office a "one-stop shop" for people. She also wants to hold educational programs for residents to better understand how to fill out forms and what paperwork is needed for submission. "I want people to know what they need before they come into the office," Compitello said. She said she also wants to extend office hours, with early morning hours on some days.

Sabella, 28, of Lindenhurst, is running on the Republican Party line. For the past several months, he has worked as a paralegal with a firm in Melville he declined to name. He has a bachelor's degree in political science and a master's in public policy, both from Stony Brook University, as well as a paralegal certificate from Nassau Community College. He previously worked for about eight months for Attorney Outsourcing Support Services in Melville, for which he submitted and filed court documents. He is a trustee for the Loyal Order of Moose in Lindenhurst and a member of the pastoral council for Our Lady of Perpetual Help Roman Catholic Church in Lindenhurst. He is single.

Sabella said he wants to make the clerk's office more modern, making all forms not only available online but also able to be submitted online "so that someone doesn't have to take a day off from work" and come to the office. He also wants to extend the hours of the office to 7 p.m. daily. In addition, he would allow receipts for paid beach passes to be used by residents as a temporary pass while they await permanent passes via mail. "I just want to modernize the office and bring in up-to-date technology as much as possible," Sabella said.