Family awaits DNA results from body found in Roosevelt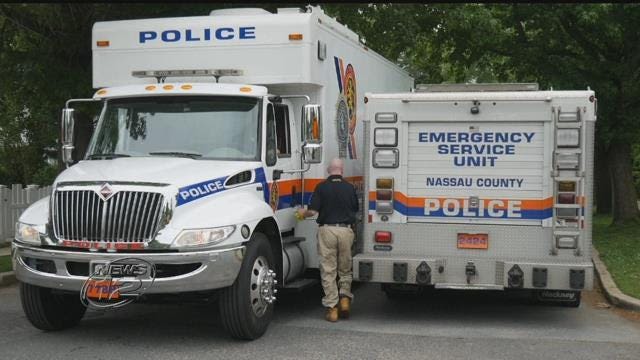 A Long Island family believes they could soon have closure after police say the body found in a wooded area of Roosevelt was "no doubt an MS-13 murder."
Homicide detectives wrapped up their investigation at Roosevelt Preserve Park Thursday morning after discovering human remains in the woods near Frederick Avenue.
Police say they received information about the remains immediately after they arrested alleged MS-13 member Josue Figueroa-Velasquez, 18, of Freeport, in the murder of 16-year-old Angel Soler, of Roosevelt.
News 12 spoke with a family friend of Joshua Aguilar, 17, who has been missing since September 2016. The family friend, who wished not to be identified, says detectives took DNA from Aguilar's sister Thursday. She says that sister does believe the body found is Joshua.
"Thank God they found him," she said through an interpreter. "They have been living with this pain."
News 12 reported last year that Aguilar received a phone call to meet someone at the Western Beef supermarket in Roosevelt and then went missing.
Soler, Aguilar and a third teen, 19-year-old Kerin Pineda, were all friends who at one point attended school together in Freeport. They are all now believed murdered by MS-13.
Pineda's mother told News 12 Thursday that it's "sad that so many kids are dying."
Police are awaiting DNA results before they officially identify the human remains found in the preserve.