Hofstra University head men's basketball coach Speedy Claxton, senior guard Aaron Estrada claim major CAA honors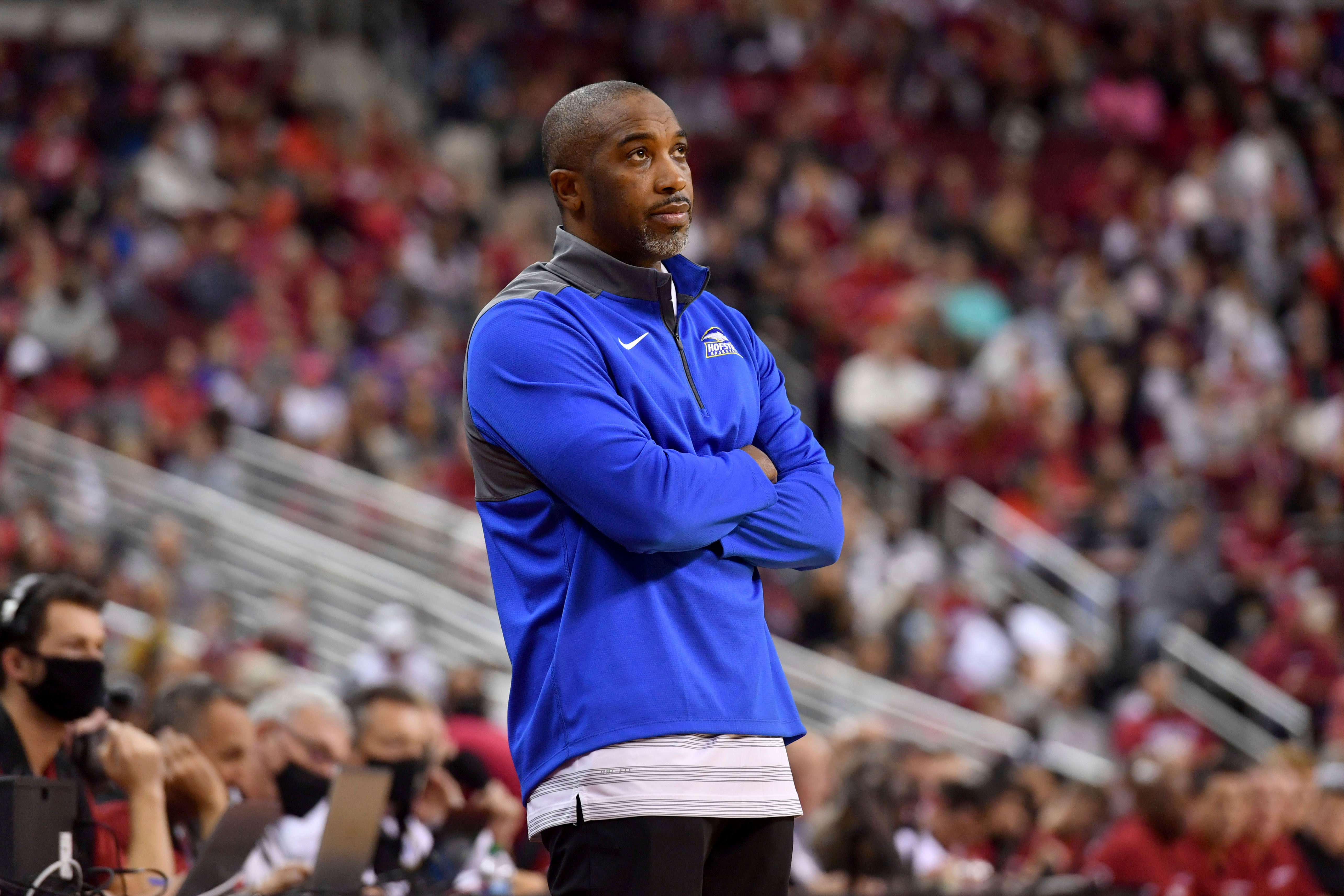 Hofstra University head men's basketball coach Speedy Claxton was
named the CAA Coach of the Year
and senior guard Aaron Estrada was named the CAA Player of the Year for the second consecutive season.
Claxton and Estrada join four members of the program honored today with the release of the postseason awards.
The awards are voted on by the league's 13 head coaches.
Joining Claxton and Estrada in earning postseason honors from the league were senior guard Tyler Thomas on the All-CAA Second Team, and sophomore guard Jaquan Carlos picking up CAA All-Defensive Team accolades.
Estrada captured CAA Player of the Year honors in back-to-back years, marking the third Hofstra player to win the honor in consecutive seasons.
Claxton becomes Hofstra's second-ever CAA Coach of the Year honoree after Joe Mihalich received the award in 2019. Prior to Mihalich, the last Hofstra coach to earn a conference's coach of the year award was Jay Wright in 2000 and 2001 from the America East Conference.