Gov. Hochul announces plans to increase capacity, enhance safety of the LIE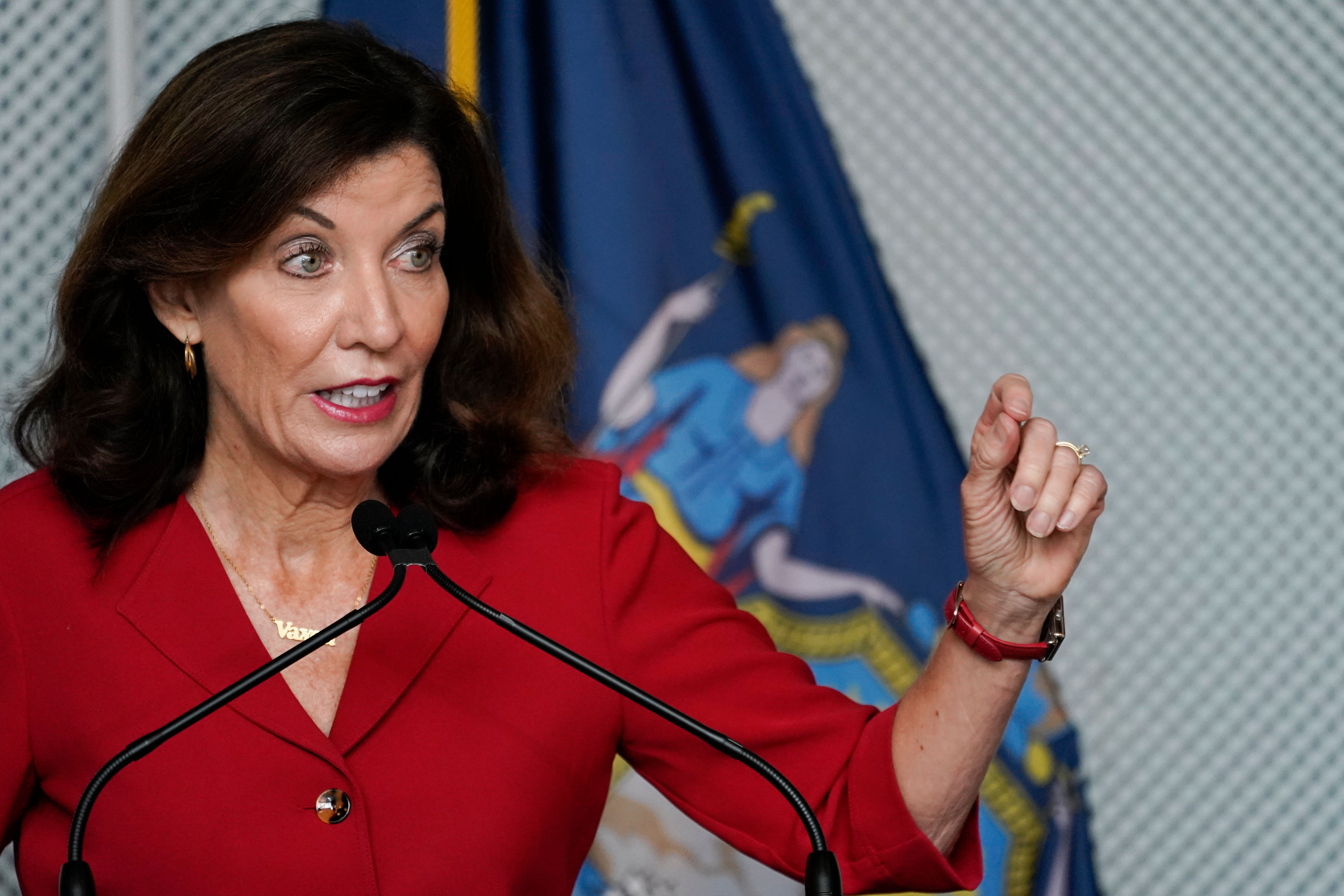 Gov. Kathy Hochul announced Wednesday that construction of several projects has started to enhance safety and ease congestion along the Long Island Expressway.
One of the projects, worth $19.7 million, will add three auxiliary lanes between 48th Street and Little Neck Parkway in Queens, improving traffic flow and allowing motorists additional space to exit and enter the highway. The other additional projects, which estimate over $80 million, are to begin later in the fall and will replace approximately 287 lane miles of pavement on key stretches of the Long Island Expressway in Suffolk County.
"Investment in our state's transportation infrastructure is critical for the continued expansion of a thriving economy," Hochul said in a press release. "These much-needed upgrades will ease congestion and enhance safety along one of the most heavily utilized vehicle corridors in New York State."
A big benefit of the Queens development is exit and entrance ramps will be extended by approximately 370 feet. Some of the other safety enhancements include the addition of traffic impact attenuators (crash cushions) designed to reduce collision damage to structures, and the installation of new guide rails or concrete barriers with reflective markers at each new acceleration, deceleration, and auxiliary lane location.
"The overall safety of our streets and the modernization of our aging transportation infrastructure go hand-in-hand," said Queens Borough President Donovan Richards Jr. "This critical project will address both, and Queens is grateful for the state's sizable investment in the much-needed revamping of the Long Island Expressway. We look forward to ensuring a safer, smoother ride for those who drive."
Three overhead sign structures at the westbound Long Island Expressway will also be replaced — Exit 22B (College Point Boulevard), Exit 23 (Main Street), and on the eastbound side at Exit 24 (Kissena Boulevard).
"The safety of the traveling public is our top priority at the New York State Department of Transportation and these projects will help facilitate safe travel on this critical artery," said Marie Therese Dominguez, commissioner of the State Department of Transportation.
"New York State is committed to building back our infrastructure to create a more resilient transportation network that meets the demands of the 21st century and allows our communities to flourish."