Parents: Rath Park, baseball fields need revitalization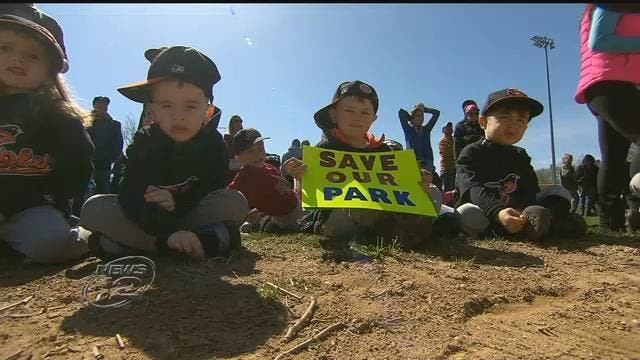 Some parents say Rath Park and its Little League fields are due for a revitalization.
Parents at Franklin Square's opening day ceremonies told News 12 that safety issues are plaguing the park.
Marissa Filardo pointed to the park's metal fencing and peeling paint in its swimming pool.
"I don't think it's unreasonable to, in 2018, ask for a revitalization of a park that was built in 1959," she said.
Filardo says she's reached out to Daniel Lino, the commissioner of parks, and others at the Town of Hempstead repeatedly, and still hasn't seen any major changes at the park.
Lino was briefly at the fields Saturday morning, but had already left when News 12 went looking for a comment.
When News 12 called his cellphone, a man picked up who claimed not to be Lino, and said Lino was unavailable.
Shortly after, News 12 received a statement from the Hempstead Town Council, which says in part, "Park employees have been eagerly working in anticipation of the opening of Little League season by replacing and painting dugout equipment."
Filardo says she is meeting with Hempstead Town Supervisor Laura Gillen next week. She hopes they can find a way to make changes to the park.