Flyers fire embattled GM Fletcher, give Briere interim job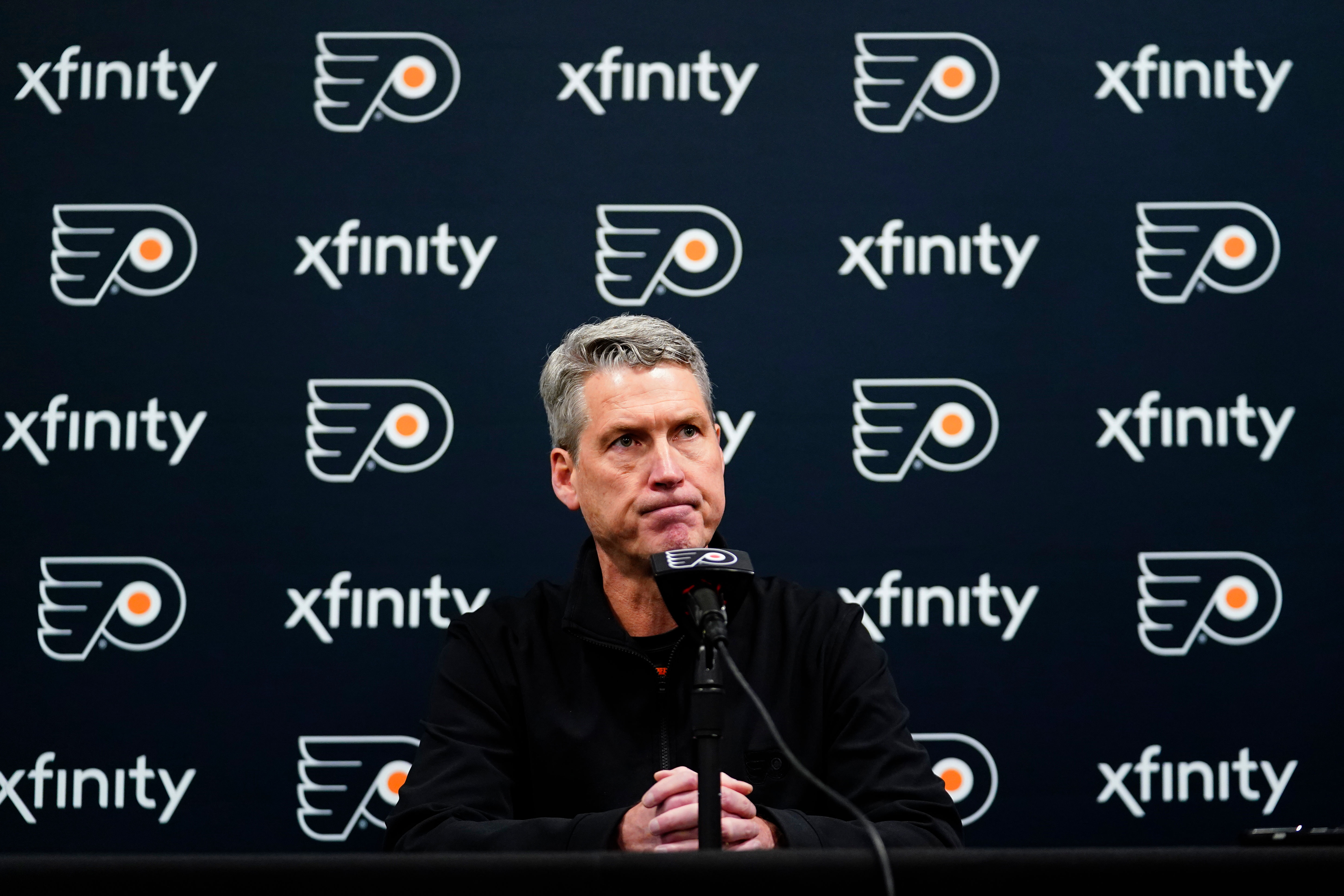 The Philadelphia Flyers have fired general manager Chuck Fletcher and promoted franchise great Danny Briere to the interim job, the latest front-office shakeup for an organization that has not won a Stanley Cup since 1975.
Fletcher, who was also president of hockey operations, was fired a week after he failed to make any major moves at the trade deadline.
The Flyers, who had just one playoff berth during Fletcher's 4 1/2 years on the job, play Saturday in Pittsburgh. Philadelphia is 24-30-11 this season under first-year coach John Tortorella and well out of the playoff race.
"The Philadelphia Flyers organization has always been defined by grit, determination, and a standard of excellence. Over the past several seasons, our team simply has not lived up to that standard, so today, we will begin to chart a new path forward under a new leadership structure for Hockey Operations," Flyers chairman Dave Scott said.
Briere, who helped the Flyers to their last Stanley Cup appearance in 2010 when they lost to the Chicago Blackhawks, is considered a rising star in the organization's front office and was promoted last year from his player development role to special assistant to the GM.
The Flyers haven't won the Stanley Cup since consecutive championships in 1974 and 1975, and have advanced to the second round only three times since that 2010 run.
"Flyers fans deserve a better team than what they've seen on the ice over the past few seasons, and a clear plan to return this team to Stanley Cup contention," Scott said. "We know that this will be a multi-year process, and we are committed to doing it right, because we want to put this franchise on a path toward winning the Stanley Cup, period."
Fletcher went all out in 2021 with a series of moves that didn't really payoff. His trade for defenseman Ryan Ellis and the free-agent signing of forward Cam Atkinson yielded nothing because of injuries, and the same happened with rich contract extensions to Joel Farabee and Sean Couturier.
Scott noted as much, saying Fletcher faced significant challenges, "including some that were outside of his control."
"But we have reached a point at which we must move in a different direction and look to the future under new leadership," he said.
Scott said the Flyers will look to restructure the front office and that starts with breaking the general manager and president roles into two jobs.
"We view this as a critical opportunity to not only re-establish the standard of excellence that our fans expect, but also to bring new energy, accountability, and strategic vision to our organization," he said.