Fire in store bathroom led to evacuation of Roosevelt Field mall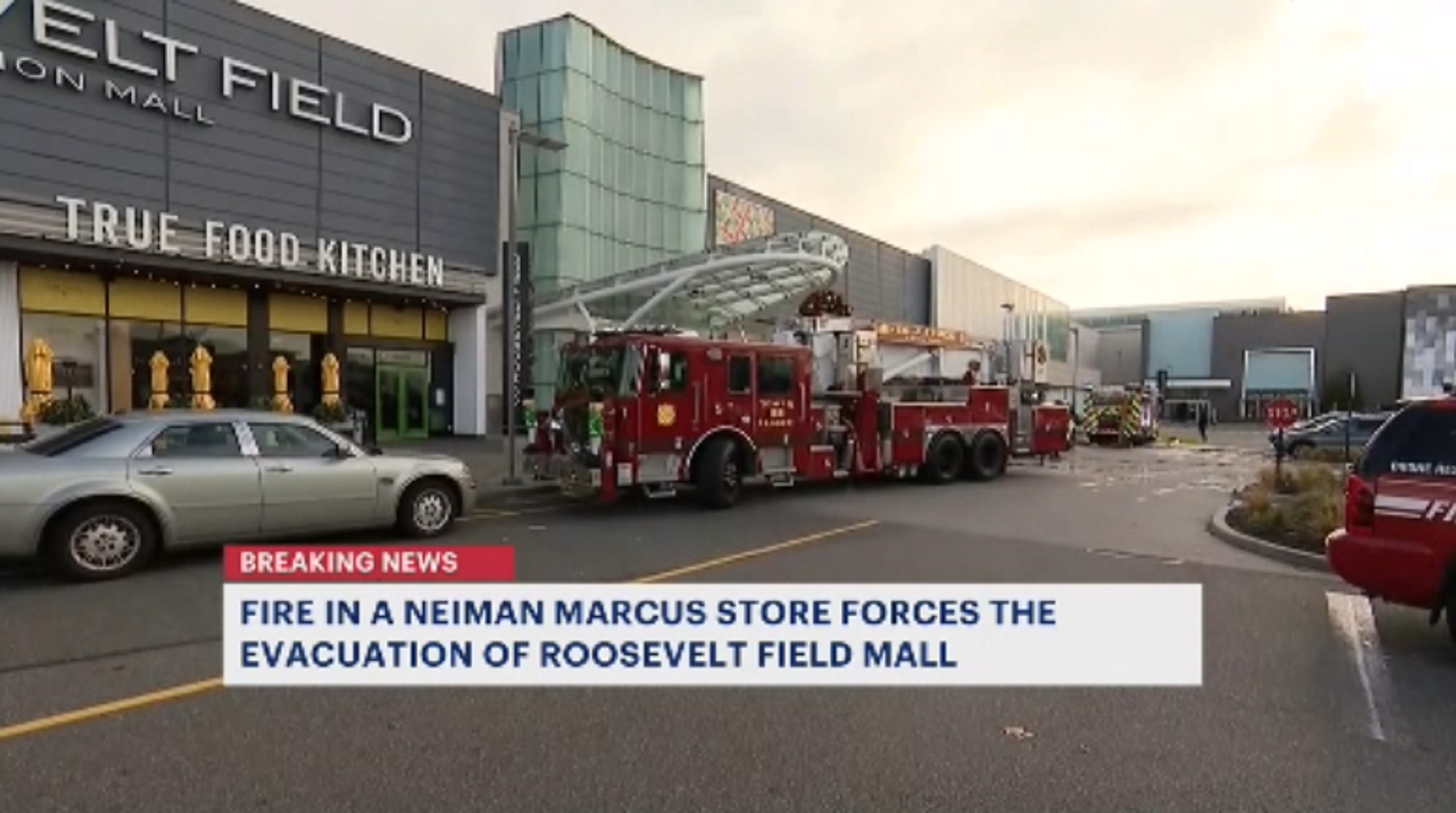 Roosevelt Field mall was evacuated this morning due to a fire.
Authorities say flames broke out in a bathroom in G-Star just after 10:30 a.m.
Chief Fire Marshall Mike Utaro called the fire "accidental" and said it was caused by an electrical malfunction.
There were 55 firefighters on scene. No injuries were reported.
Utaro says the mall reopened except for the G-Star store and a dance store below it, due to water leakage.
Editor's Note: An earlier version of this story had a Neiman Marcus bathroom as the origin place of the fire.