Federal report: Number of deaths linked to fentanyl skyrocketing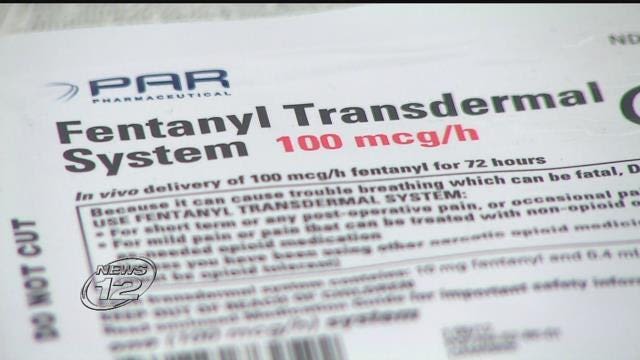 A new report from the CDC shows an alarming increase in the number of deadly fentanyl overdoses.
The report shows that the number of deaths from synthetic opioids like fentanyl climbed 73 percent from 2014 to 2015, and jumped up 264 percent from 2012 to 2015.
Fentanyl is 50 to 100 times stronger than morphine, and it is used by dealers as a cheap way to make a more potent product, sometimes without the user knowing.
The opioid epidemic has found its way into some quiet and typically safe communities like the one in Plainview where Lee and Lisa Kassler live.
The couple's 26-year-old son, Garrett, passed away from an accidental drug overdose after taking heroin mixed with fentanyl in February, a mix that is becoming more and more common throughout the Northeast.
"They don't think this is going to happen to them," says Lisa Kessler. "I don't think Garrett thought for one moment it was going to be in it."
The family says they had resources available and paid close attention to Garrett, but even that wasn't enough. They say that there is no way to end this opioid crisis in the blink of an eye, but they'd like to see stricter penalties on dealers as a start.
"It's in the neighborhood. And people need to open up and realize this could happen to them," says Lee Kessler. "If it could happen to us it could happen to everybody."