Father: Village forcing removal of treehouse made for son's birthday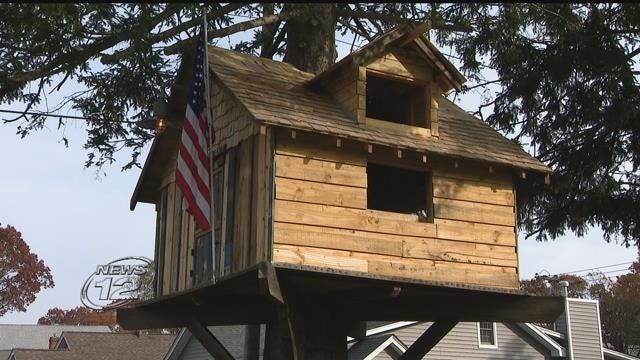 The Village of Babylon wants a father to take down his backyard treehouse made for his son's 6th birthday.
The village says the treehouse needs a building permit and must be removed if one is not attained.
John Lepper, who began building the treehouse in May, claims it does not violate town code.
"An act of God is the only thing that is taking this tree house down," he says.
Lepper says the 85-square-foot treehouse falls short of the town's requirement of a building permit for structures 90 square feet and larger.
Village officials have said Lepper must submit the proper permit in order to build the structure.
Neighbors seemed split on the treehouse's presence. Some had no issue with it; others said it was too large and too close to the street.
Lepper is scheduled to appear in village court on Tuesday. His son cannot use the treehouse until the situation is resolved.