Dog Day Fridays for Oct. 13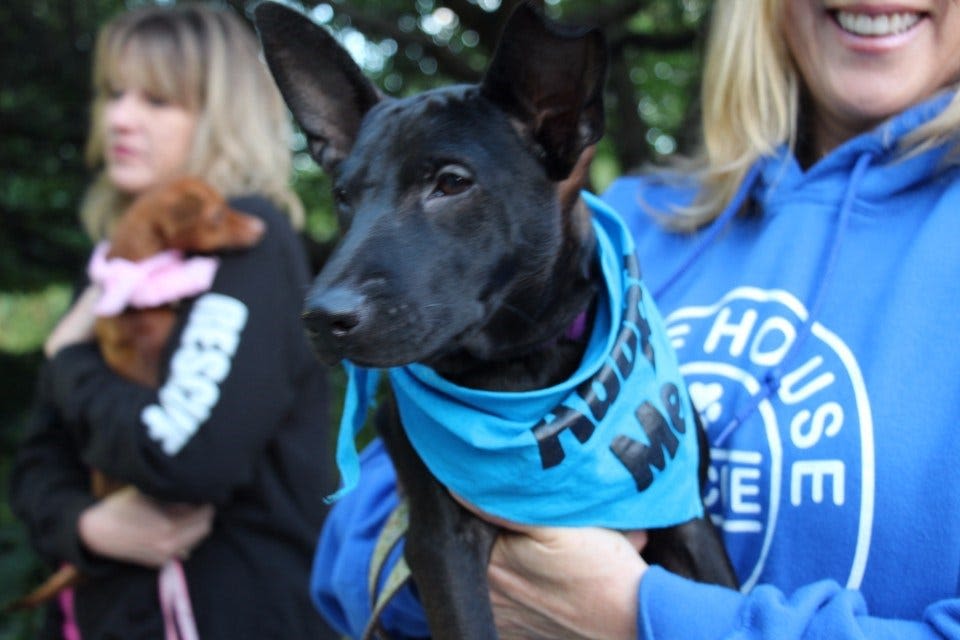 Buster
is a senior - probably around 9 or 10 years old. Barks only when he wants your attention. Loves everyone he meets on his walks, and is good with kids of all ages and other dogs. Likes to play with his four-legged foster brother and cuddle with his two-legged Foster sister. He's crate trained but prefers not to be in a crate.
Echo
is a sweet young adult female dog that is probably about 2 or 3 years old. She is only six pounds but her ears have their own zip code. Echo came from Texas and she is Chihuahua or a Chihuahua mix. She is crate trained, house broken and she sleeps through the night. She is a snuggle bug but also loves to play with her foster brother and sister. Echo is also good with children.
Graham
is a lab mix. He is a sweet puppy. He's 5 to 6 months old. Medium energy and does well with children and other dogs. He is a real love bug!
Guido
is a 4-month-old terrier mix. He is a sweet puppy, gets along with other dogs, walks nicely on his leash and loves to play.