Dog Day Fridays for May 18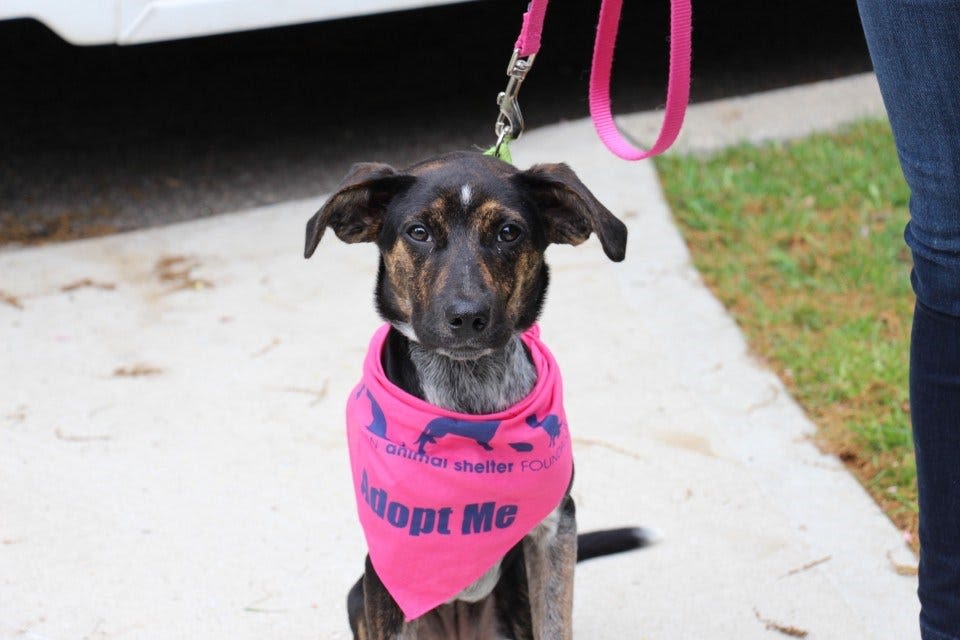 Dorea is a friendly and gentle girl who is looking for a forever home. Her ideal home would be one that is full of love and children. A perfect day for Dorea would be spending time with her family, and playing with her toys. Dorea loves to take walks and would love a family that gives her squeaky and stuffed toys. She is house trained and ready for the good life.
Mabel is a lovely dog. An energetic puppy, she needs a family willing to work on basic training and housebreaking with her. Great with kids of all ages, she'd be good for camping, hiking, and other outdoorsy activities. She is a sweet girl who loves affection and snuggles, but also has that puppy energy to burn. Originally from Georgia, this spunky girl will be an amazing family pet, both as an only dog or with doggie siblings. Just no cats, please!
Pepe is a spotted basset hound mix! He is quite a unique looking dog. He is a friendly little guy in a cute body and he is looking for his forever family. Pepe's favorite thing to do is smell things. He loves to explore and sniff. A perfect day for him would be exploring the great outdoors and taking in all the sights, sounds and especially smells!