Dog Day Fridays for Dec. 8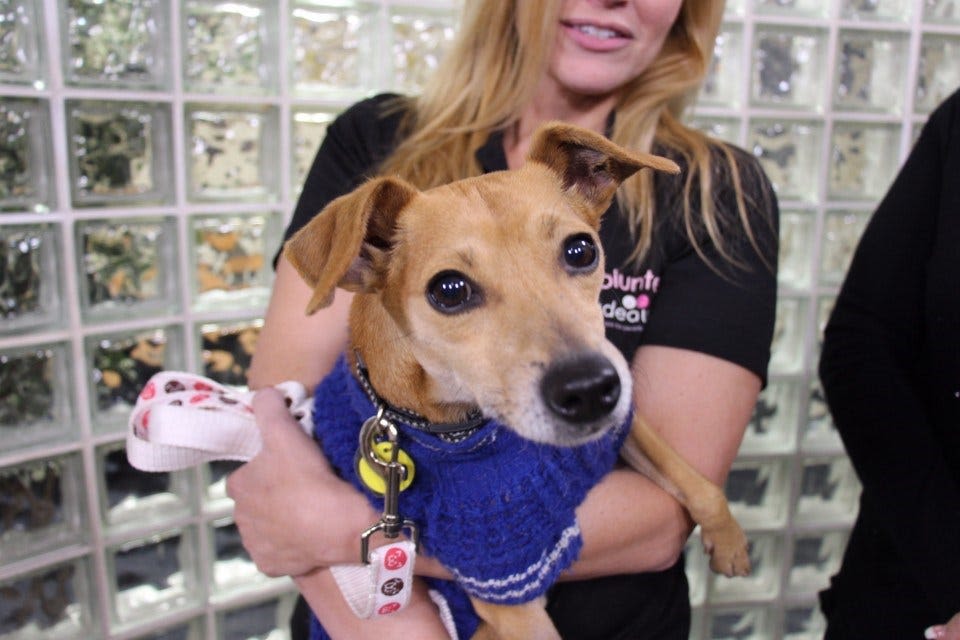 Charlie
is a 7-year-old Italian Greyhound mix. Sadly, this affectionate boy came to the shelter positive for heartworm, and is currently undergoing treatment for it. Bideawee will pay for the cost of continued treatment in his adoptive home, as long as it is done at their animal hospital. - CHARLIE HAS BEEN ADOPTED!
Jasmine
is a 1-year-old Terrier mix. Weighing in at only 18 pounds, she is the ideal size for anyone who is seeking a smaller companion. - JASMINE 
Pase
is a 3-year-old Lab mix. He's goofy, energetic, and a snuggle. While he's gentle, he's also very energetic and quite large. The shelter recommends that he goes to a home without young children.
Bideawee was awarded with a check from Teachers Federal Credit Union during the Dog Day Fridays segment.