Derek Jeter joining Fox Sports' baseball studio team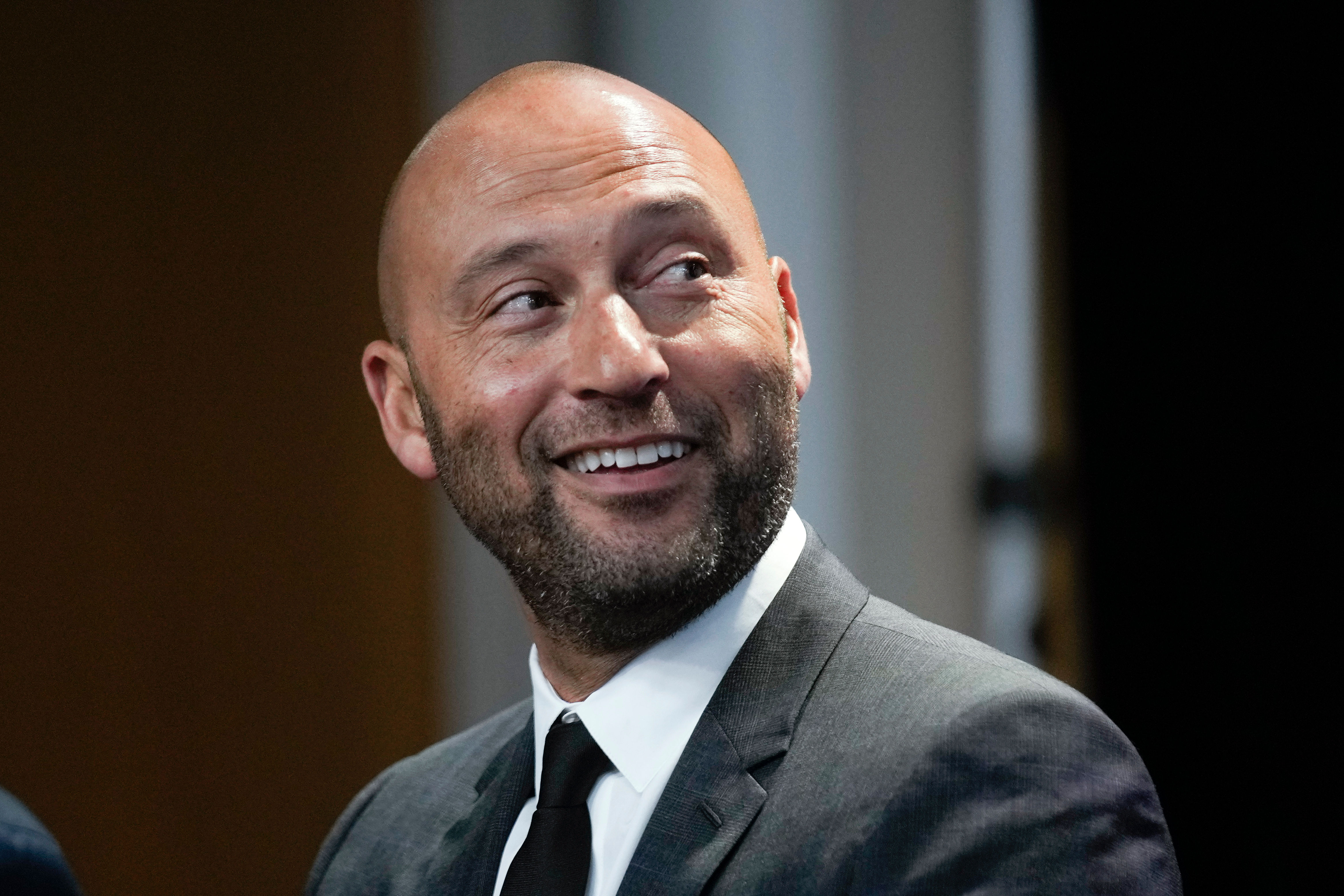 Derek Jeter and Alex Rodriguez have been reunited.
Fox Sports announced Sunday during its Super Bowl pregame show that Jeter will be part of the network's studio coverage for the coming season.
Rodriguez hugged Jeter as he came on stage and presented him with a Fox Sports baseball jersey. Jeter, who was elected to baseball's Hall of Fame in 2020, also joins fellow Hall of Famer David Ortiz and host Kevin Burkhardt as part of the studio team.
"I was on set at the World Series in Philadelphia and (David) Ortiz kept showing me his World Series rings. I figured I would join the team and humble him a little bit," Jeter joked.
Jeter and Rodriguez were teammates on the New York Yankees for 10 seasons, but their relationship wasn't close. The two were good friends early on during their big league careers, but Jeter acknowledged during his ESPN documentary series "The Captain" last year that they had grown apart after comments Rodriguez made in a 2001 interview with Esquire magazine.
Rodriguez credited Jeter's teammates for the Yankees' run of four World Series championships in five years from 1996-2000.
The two, though, have seemed to put things behind them.
Jeter - who won five championships during his 20-year career with the Yankees - said last season during Rodriguez's ESPN show, "Sunday Night Baseball," that the two had met to talk and clear things up.
Jeter was part of the Miami Marlins' ownership group for 4 1/2 years and was baseball's first Black CEO. He resigned last February.