Dee Snider leads bikers on annual ride for great cause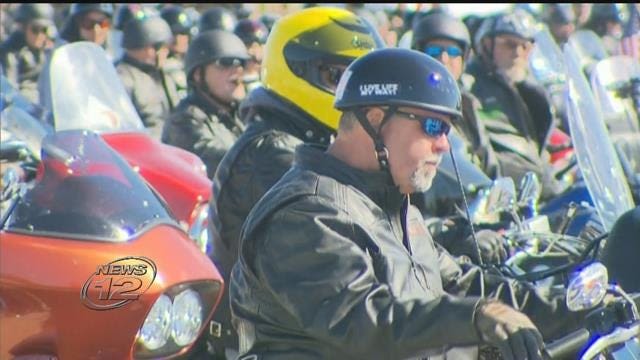 More than 1,000 motorcyclists gathered in Lido Beach Sunday to take part in the annual Dee Snider's Ride, and it was all for a great cause.
It marked the 15th year the ride was held by the Twisted Sister frontman and Long Island native. This year's event benefited Melissa's Wish, a nonprofit group that raises money to help caregivers - those who care for people with catastrophic illnesses.
It was started by the parents of Melissa Blackford, a Long Islander who died from a rare form of abdominal cancer a few years ago. As her dying wish, she asked that her parents do what they could to help other caregivers.
"The financial weight of taking care of someone who's deathly ill is incredible, and after all is said and done, nobody's there to help them pick up the pieces," Snider said.
Organizers hoped to raise $75,000 for
Melissa's Wish
at this year's event.