Cheddar Morning Business Update 10/20: Unemployment filings at lowest level in years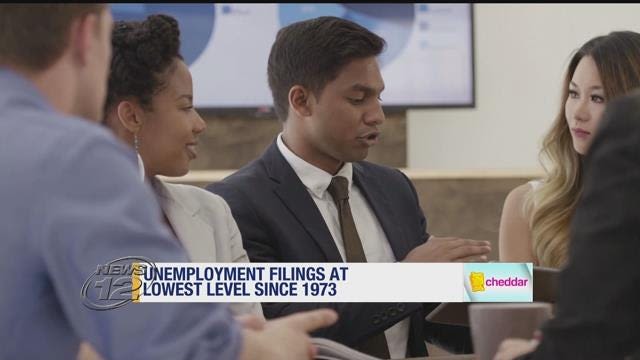 The number of people filing for unemployment benefits last week fell to its lowest level since 1973. People affected by Hurricane Irma and Harvey continue to head back to work.
Meanwhile, a big win for Lyft over its rival Uber. Google's or Alphabet's venture capital arm is investing $1 billion into Lyft as Uber continues to deal with fallout over negative headlines.
Lyft added 100 cities to its operation this year, and says it is completing more than 1 million rides a day.
 Lastly, MasterCard customers will no longer need to sign their name when buying items with a debit or credit card, starting in April. The company says everything else will remain the same and it won't compromise security.
According to MasterCard's research, the majority of people believe it would be easier to pay and that checkout lines would move faster if they didn't have to sign.