Beachgoers flock to Jones Beach for unofficial end of summer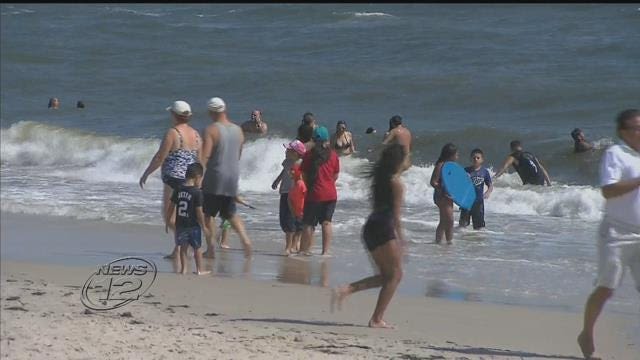 Long Islanders flocked to Jones Beach Monday to celebrate the unofficial end of summer.
Some beachgoers hit the surf, while others chose to dig holes in the sand or play a game of volleyball. Residents were happy that the weather was drastically different than the unseasonably cool temperatures and rain this past Saturday and Sunday.
Beach officials said attendance for the holiday weekend would likely be below average because of the weather.
Still, nearly 70,000 beachgoers were expected to cram onto the shores at Jones Beach, with another 45,000 at Robert Moses.
Traffic on the Meadowbrook Parkway was backed up for miles leading up to the beach entrance.