AP source: Red Sox 3B Rafael Devers avoids arbitration via 1-year, $17.5M deal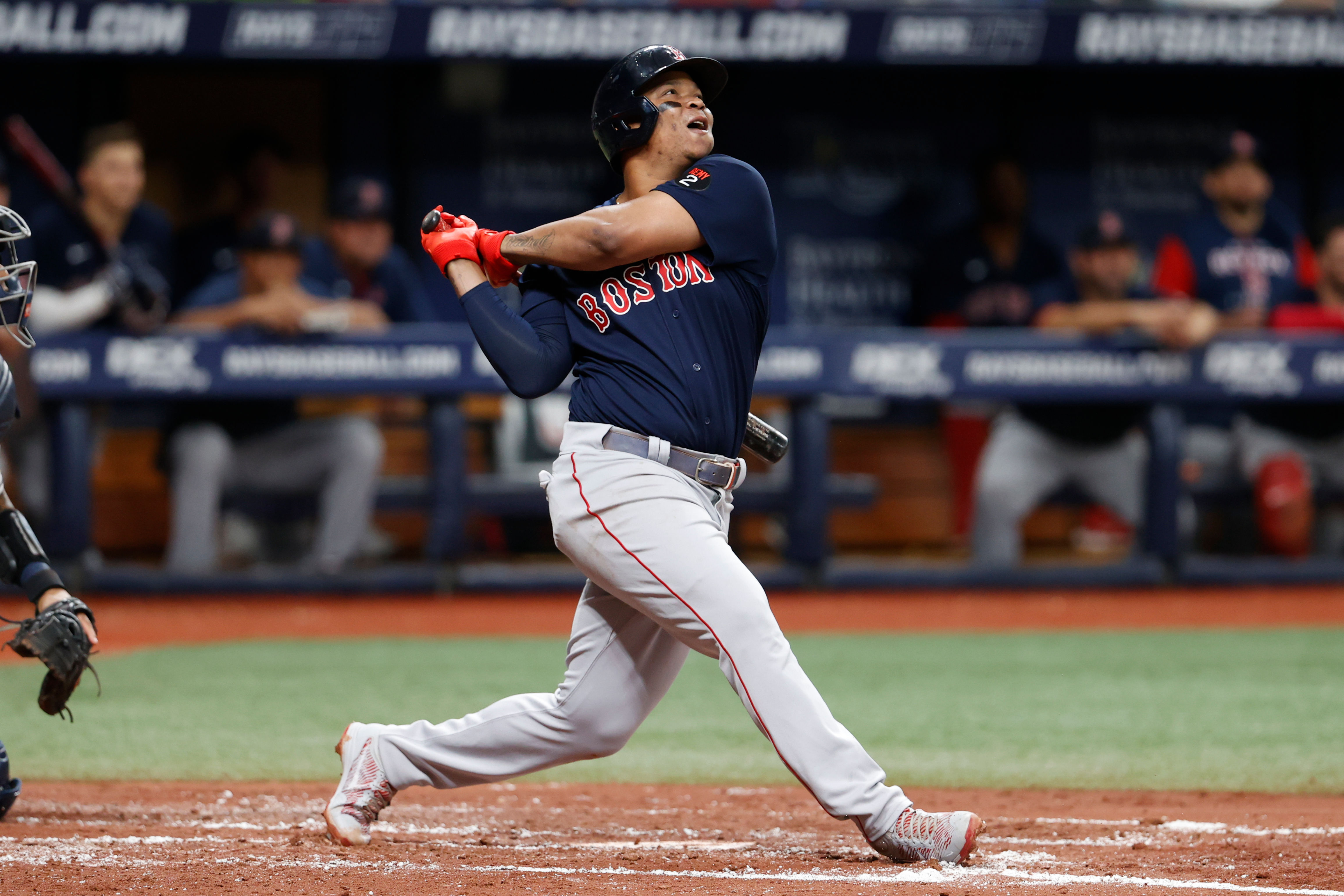 The Boston Red Sox have agreed to a one-year contract with two-time All-Star Rafael Devers, avoiding salary arbitration.
The deal is for $17.5 million, according to a person with knowledge of the agreement who spoke to The Associated Press on condition of anonymity because the team did not disclose the terms of the contract.
The 26-year-old third baseman, who made $11.2 million last season, will be on Boston's roster for at least one season in his final year of arbitration eligibility before he can hit the open free-agent market.
Boston will keep one of its key contributors from last season in house after All-Star shortstop Xander Bogaerts, slugger J.D. Martinez and pitcher Nathan Eovaldi all departed in free agency.
The Red Sox's biggest splash this offseason has been signing Japanese star Masataka Yoshida to a five-year, $90 million deal.
There are six remaining unsigned Red Sox players eligible for arbitration: Christian Arroyo, Ryan Brasier, Reese McGuire, Nick Pivetta, Josh Taylor, and Alex Verdugo.
Devers was the American League's starting third baseman in the 2021 and 2022 All-Star games. In 141 games last season, he batted .295 with 42 doubles, 27 home runs, and 88 RBI.
The Red Sox are trying to bounce back from a difficult 2022 season in which they plummeted to a 78-84 and last-place finish in the AL East a year after winning 92 games, earning a wild-card postseason berth and making it to the ALCS.