Alleged knifepoint robber pleads not guilty to Suffolk charges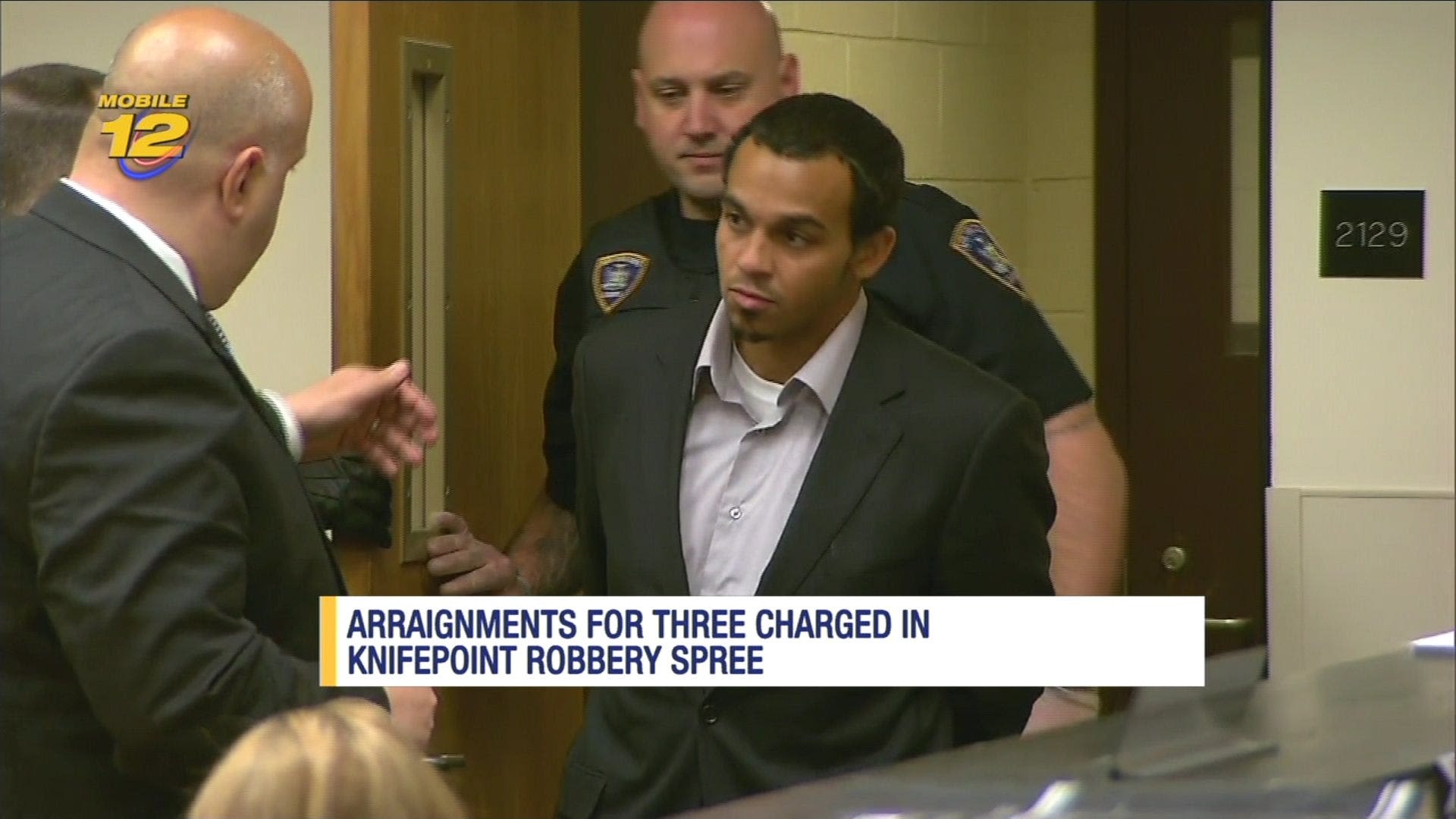 The alleged knifepoint robber and his two suspected accomplices were arraigned in Riverhead Thursday morning. 
Prosecutors and police say Shane Cashmore, 30, is responsible for 18 robberies and attempted robberies over a three-month span in both Nassau and Suffolk counties. 
He was only arraigned on eight robbery charges in Suffolk County Thursday. He pleaded not guilty to all counts against him. 
Prosecutors say they have admissions from Cashmore, as well as written statements and signed photographic evidence acknowledging he was the knifepoint robber. 
"The defendant has admitted his guilt to the eight crimes in Suffolk County," says James Chalifoux, of the Suffolk District Attorney's Office. "He also admitted his guilt, to my understanding, to the Nassau County Police Department regarding his involvement in the crimes there."
Cashmore's attorney Christopher Gloe says he has not seen any physical evidence linking him to the robberies. 
"To my understanding, this was a masked person. I don't see how they identified him," he told News 12. 
Cashmore was held on $1 million cash bail. His attorney says his client is battling heroin addiction. 
The alleged get-away driver Paul Drab and alleged accomplice Julianna Pantaleone were also arraigned and held on cash bail.