3rd member of LI family fatally struck by car in Lindenhurst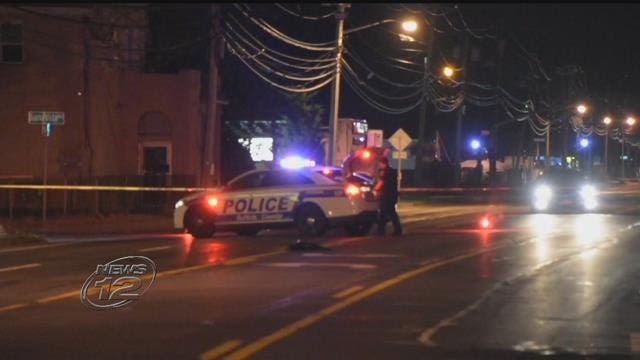 A woman was killed by a hit-and-run driver overnight, and it marked the third time in two years that a member of her family was fatally struck by a car on the streets of Lindenhurst.
Police say a passerby called 911 to report a body on Montauk Highway near South 13th Street around 12:20 a.m. Monday. Responding officers found 54-year-old Pauline Aluska in the street. They say the driver who fatally struck her had sped away from the scene.
Aluska's family says that before she was struck, she had gone to visit a memorial to her brother, John Aluska, who was also killed by a hit-and-run driver two years ago on Montauk Highway.
"She left the house to go see him last night, and she never came home," says Kenny Aluska, brother of John and Pauline.
Kenny Aluska's wife, Diane Aluska, was also fatally struck by a car in Lindenhurst just three months ago. She died on Mother's Day, not far from Montauk Highway, when a car jumped a curb. She had managed to push her 16-year-old daughter to safety, and was credited with saving the teen's life.
"There are no words to describe it," Kenny Aluska says of losing three loved ones.
No arrests have been made in the deaths of Pauline or John Aluska, and both cases are under investigation. The driver who fatally struck Diana Aluska, 80-year-old Ann Riolo, was not charged.
Residents say the hit-and-run deaths prove that the stretch of Montauk Highway near South 13th Street is dangerous. It's also the spot where a drunken driver slammed into 18-year old Brittney Walsh in 2012, killing her. A memorial for Walsh is just feet away from John Aluska's memorial.
Neighbors accuse the state of stalling on installing a traffic light in the area.
The state Department of Transportation released a statement saying "We extend our deepest sympathy to the family and all affected by this tragic accident. NYSDOT works closely with communities to reduce pedestrian risk at crossings across the state.  A traffic study on this particular location supported a new traffic signal which is being installed at NY27A and South 13th Street. The project is on track to be completed this fall."‎