2 injured after crash involving on-duty police detective on LIE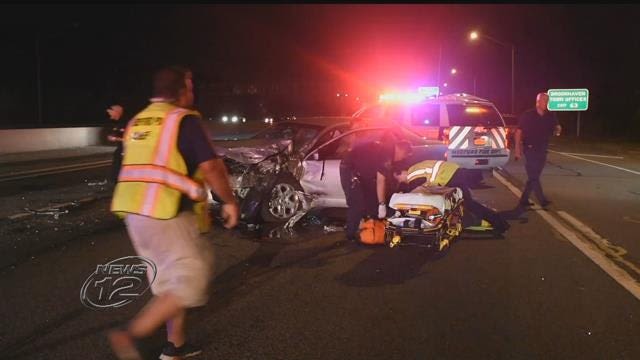 Police say two people are recovering after a crash involving an on-duty police detective closed part of the Long Island Expressway for hours.
The incident happened on Tuesday night on the westbound side of the expressway in Medford between exits 64 and 63.
News 12 has learned the driver of a Ford hit a Toyota van that was stopped in the HOV lane.
According to police, the driver of the Ford, an on-duty Suffolk County detective, suffered non-life threatening injuries.
The woman driving the van that was hit also suffered non-life threatening injuries.