2 East End water wells shut down after testing finds contamination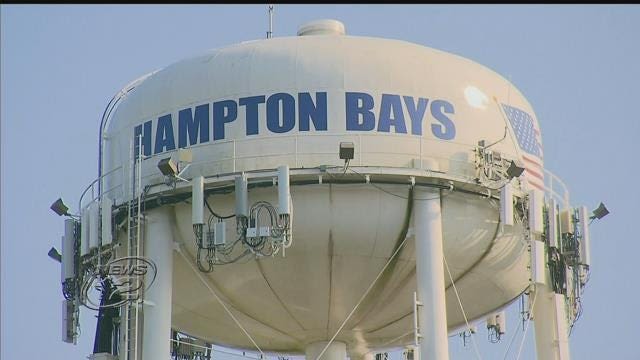 Authorities shut down two public wells for drinking water on the East End after tests found PFC contamination.
Hampton Bays residents like Marie McCullough received a notice alerting them that the contaminant, used in firefighting foam, turned up in two of the town's wells. 
"I'm certainly displeased, but I can't say I'm surprised," McCullough says. "I'm even more glad I never drank the water."
Luckily for her, she's been using bottled water since she moved into town 14 years ago, she says.
The state Department of Environmental Conservation says the Hampton Bays Fire Department, which is located near the wells, stated in a survey that it used or stored fire suppression foam.
According to the Environmental Protection Agency, the contaminant can cause liver damage, cancer and thyroid problems.
The DEC says it will launch an investigation in the fall. DEC officials also say they have notified the Hampton Bays Fire Department that they will designate the department's 2-acre property as a potential hazardous waste site.
The fire department did not immediately respond to a News 12 Long Island request for comment.
Hampton Bays water officials say the district is treating the water, and that treatment should be completed by spring.