Your Road Trip: Close to Home adventure guide for Aug. 3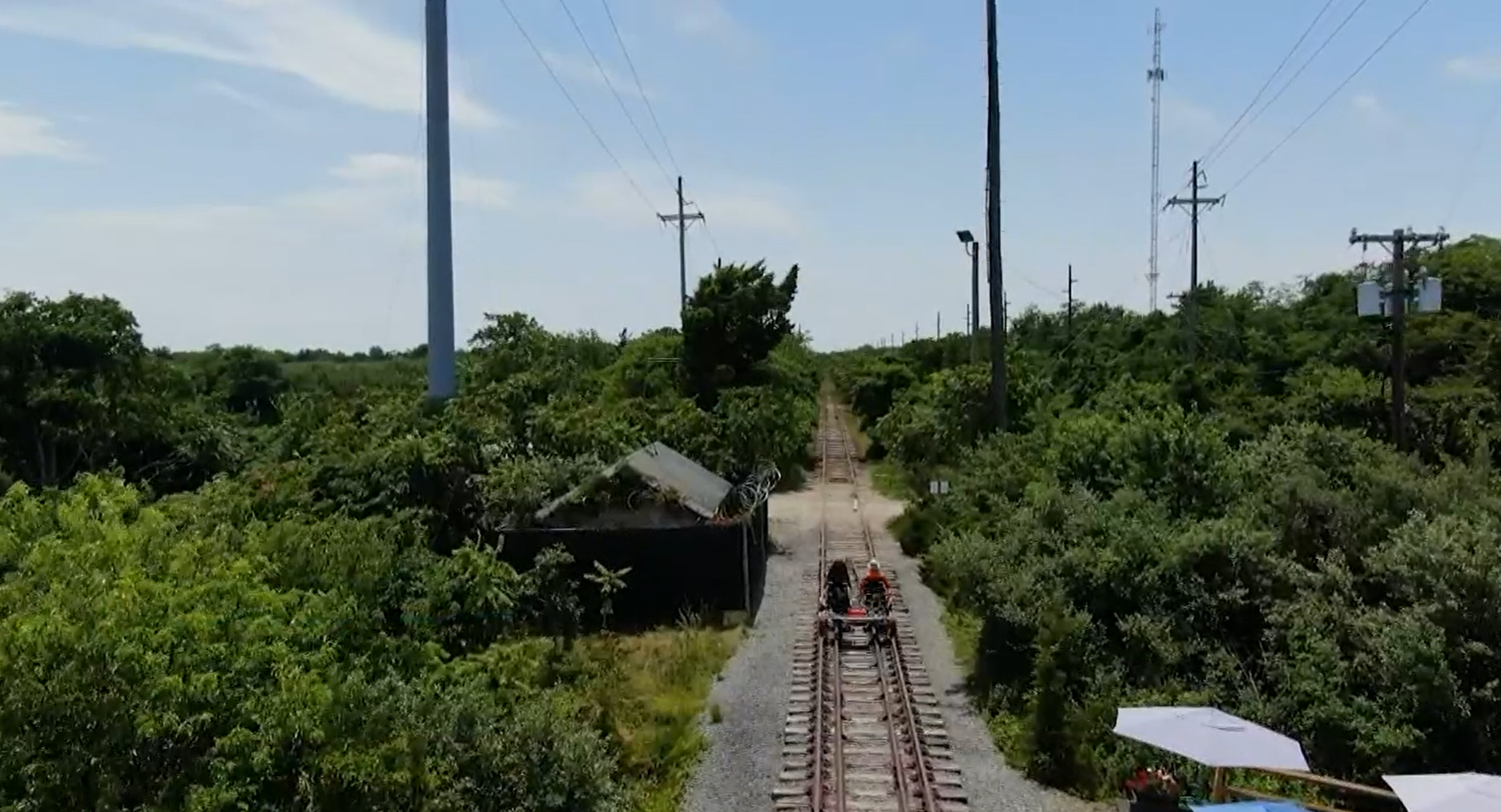 We're all about scenic views in this week's Road Trip: Close to Home - with visits to Revolution Rail in Cape May, Teatown Lake Reservation in Ossining and Dinosaur State Park in Rocky Hill ... plus a whole lot more.
---
609 Lafayette St.
Cape May, New Jersey 08204
Visit website to book a ride.
---
This local natural haven in Ossining covers over a thousand acres, providing a sanctuary for various species. (Photo: Brian Heyman)
1600 Spring Valley Road
Ossining, New York 10562
Visitor center open 9 a.m. - 5 p.m. Trails open dawn to dusk.
---
Head back in time at Dinosaur State Park in Connecticut ... about 200 million years ... to when dinosaurs ruled the planet.
400 West St.
Rocky Hill, Connecticut 06067
Grounds open 9 a.m. - 4:30 p.m. Trails close at 4 p.m. Exhibit center open Tuesday through Sunday.
---
64th Street and Fifth Avenue inside Central Park, third floor of the Arsenal Building
Exhibit will be featured until Sept. 5.
Museum open 9 a.m. - 5 p.m. Monday through Friday.
---
Loughlin Vineyard has been in business for over three decades, started by local legend Barney Loughlin.
299 Middle Road
Sayville, NY 11782
Open 1-7 p.m. Saturday and 1-5PM 1-5 p.m. Sunday.
---
1201 Boston Post Road
Milford, Connecticut 06460
---
Almost every Long Island has been to Jones Beach for a concert or two or three - but there's a lot that's brand-new about Jones Beach Theater this season.
895 Bay Parkway
Wantagh, New York 11793
---