Snow on the way amid deep freeze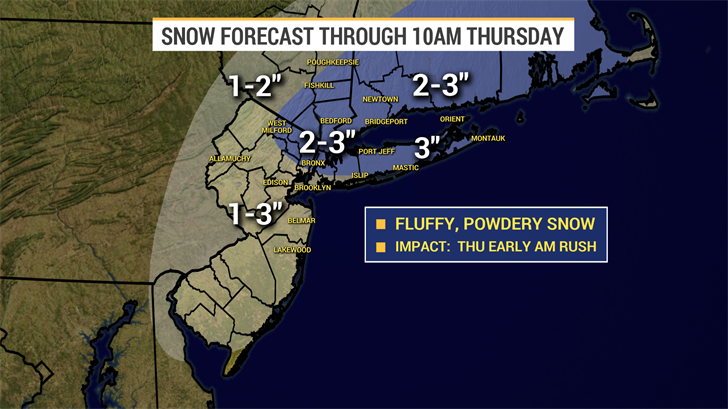 News 12 meteorologists say light snow is on the way amid the deep freeze and will begin developing toward midnight.
The snow is expected to last until around 8 a.m., but could linger until 10 a.m. across eastern Long Island.
A total of 2 to 3 inches of snow is expected in most areas on Long Island. Some areas in Suffolk could see more.
Temperatures are expected to be drop tonight to near 22 degrees with wind chills zero to 10 degrees. Winds will be near 10 to 15 mph. 
Officials are urging drivers to use caution during the morning rush hour.