Several anti-police messages found scrawled in Bay Shore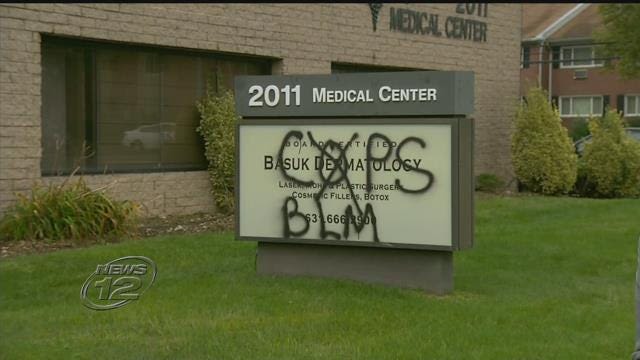 Several anti-police messages were found scrawled in Bay Shore earlier this week. 
The message was the same in all cases, saying "Cops BLM" – an acronym for Black Lives Matter. An "X" was painted through the "O" in cops. 
They were found at a medical center at 2011 Union Blvd., the Windemere Pond apartments on Main Street, a building near the South Shore Mall and on a portable toilet off Sunrise Highway and Brook Avenue.
Suffolk police say they are now investigating the incidents after they were reported on Tuesday. 
A similar incident occurred in June 2016 when the words "Black Lives" were scrawled on a fence outside the Bay Shore Fire Department. Police say it's not yet known at this point if the most recent incidents are connected to the 2016 incident. 
An organizer with Suffolk's chapter of the "Black Lives Matter" movement tells News 12  that he does not condone graffiti or vandalism as a means to spread the group's message.