Judge seals Alec Baldwin settlement terms in fatal shooting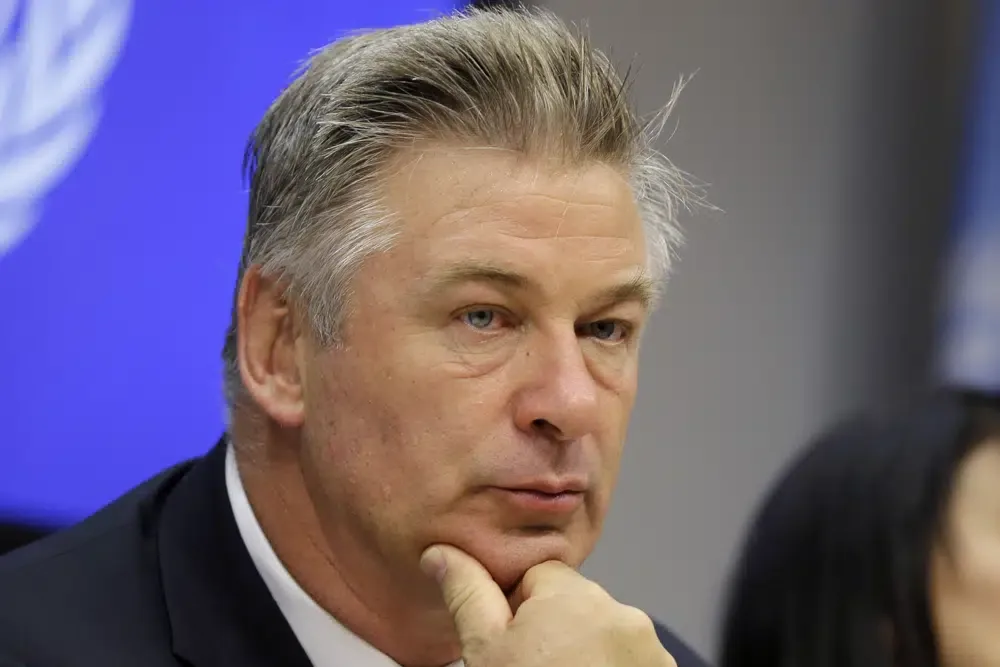 The judge hearing the wrongful death lawsuit against actor Alec Baldwin and an array of producers and crew linked to a fatal film set shooting agreed Monday to seal from public view the terms of a proposed settlement agreement in the case that benefits the son of slain cinematographer Halyna Hutchins.
The New Mexico judge said the right to privacy for Hutchins' 10-year-old son overrides obligations for public disclosure and ordered that settlement documents and approval hearings be sealed in the civil lawsuit that argues that Baldwin and other film crewmembers ignored industry gun safety standards on the set of the Western film "Rust" ahead of the 2021 shooting.
"What is driving my decision is really the interests of the minor child. And that is one of the very most powerful reasons to seal a matter," District Court Judge Bryan Biedscheid said in a videoconference hearing of the Santa Fe-based court.
Baldwin, an actor and coproducer of the film, was pointing a pistol at Hutchins during a rehearsal on the film's set outside Santa Fe when the gun went off, killing her and wounding director Joel Souza. He and other defendants have disputed the accusations that they were lax with safety standards.
Widower Matthew Hutchins filed the wrongful death suit last year against "Rust" producers, including Baldwin, as well as members of the film crew with safety responsibilities and an ammunition supplier. Son Andros Hutchins, who was 9 at the time of the shooting, is also named as a plaintiff.
Attorneys for they boy said Monday that secrecy provisions are paramount to protect his privacy and finalize a settlement with "Rust" producers.
Knowledge of the settlement terms also will be off limits to people beyond "Rust" producers who were named as defendants in the lawsuit, including weapons supervisor Hannah Gutierrez-Reed. Several of those defendants objected to being left in the dark on details of the settlement, though approval of the agreement should end their involvement in the wrongful death suit.
Gutierrez-Reed and Baldwin are also confronting criminal charges of involuntary manslaughter in separate court proceedings and have pleaded not guilty, with two weeks of evidentiary hearings scheduled in May.
Matthew Hutchins outlined a proposed settlement agreement in October that opened the way for filming of "Rust" to resume in Montana. He'll serve as a producer.