When can I get the COVID-19 vaccine? Here are 3 things to know about the shot availability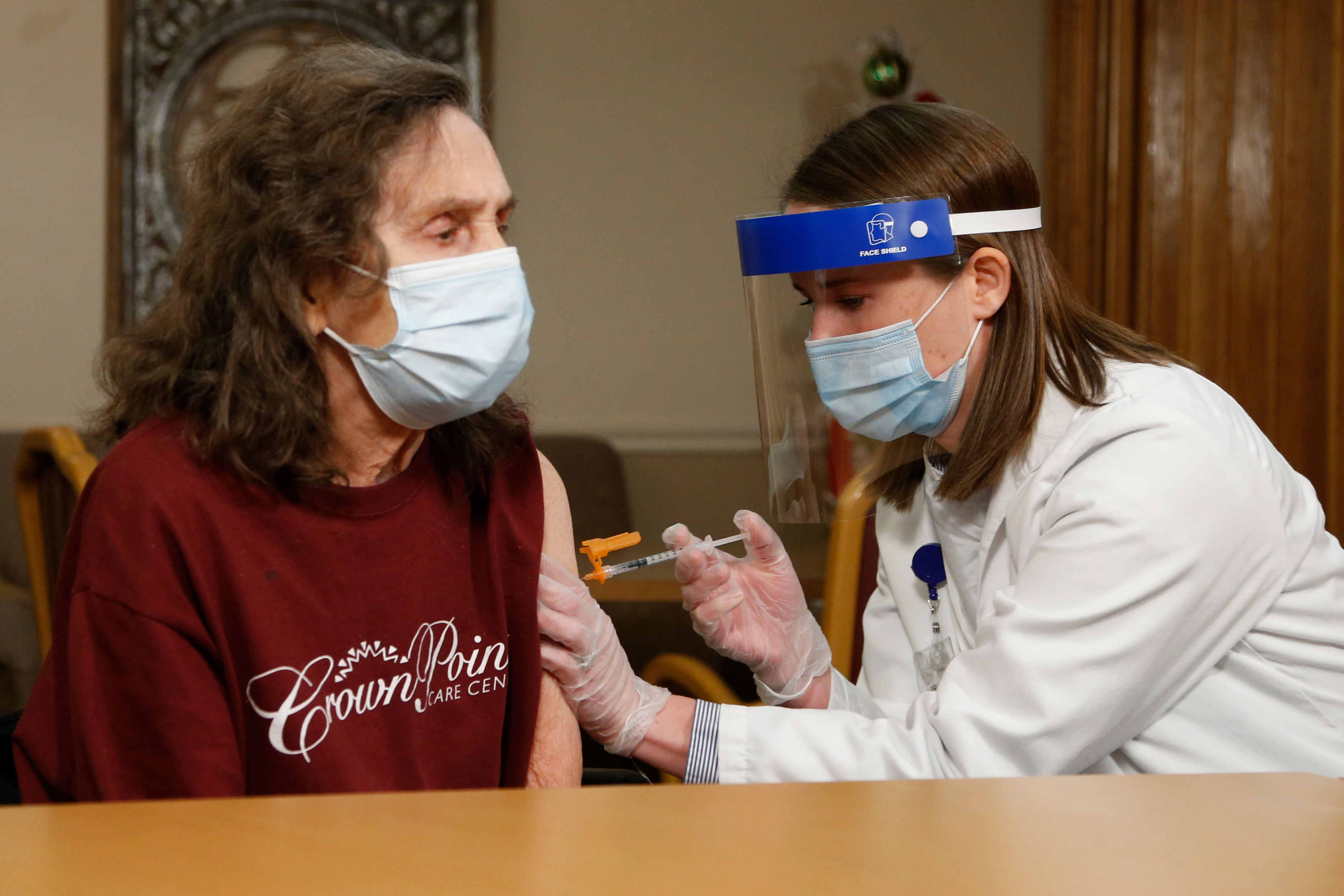 As COVID-19 vaccines start to get approved by the U.S. Food and Drug Administration, and distributed, many people are wondering when they will be able to get the shot. 
1. CDC RECOMMENDATIONS
Because the supply of COVID-19 vaccine in the United States will be limited at first, the
U.S. Centers for Disease Control and Prevention
recommends that initial supplies of COVID-19 vaccine be allocated to health care personnel and long-term care facility residents. 
Health care personnel include all paid and unpaid people who serve in health care settings and have potential for direct or indirect exposure to patients or infectious materials.
Residents of long-term care facilities are defined as adults who live in facilities that provide a variety of services, including medical and personal care, to people who are unable to live independently.
Next up on the list for the shots, should be people 75 and older and essential workers like firefighters, teachers and grocery store workers,
according to ACIP
.
2. RECOMMENDATION GOALS
These recommendations were made with these goals in mind:
Decrease death and serious disease as much as possible.
Preserve functioning of society.
Reduce the extra burden COVID-19 is having on people already facing disparities.
3. WHEN WILL VACCINATIONS EXPAND TO EVERYONE ELSE?
As vaccine availability increases, vaccination recommendations will expand to include more groups. The goal is for everyone to be able to easily get a COVID-19 vaccination as soon as large quantities of vaccine are available. As vaccine supply increases but remains limited, ACIP will expand the groups recommended for vaccination.
The ordinary citizen should expect to wait until the spring or summer of 2021. Below, Dr. Fauci gives his prediction on when vaccinations will reach the 'critical mass' of 75-80%:
The
New York Times' Opinion section
put together a tool that estimates people's "spot" in the line for vaccines where they live. People fill out a form with their age, county, profession and whether they have health risks.
MORE INFORMATION