Funeral Mass held for Melville teen killed in upstate crash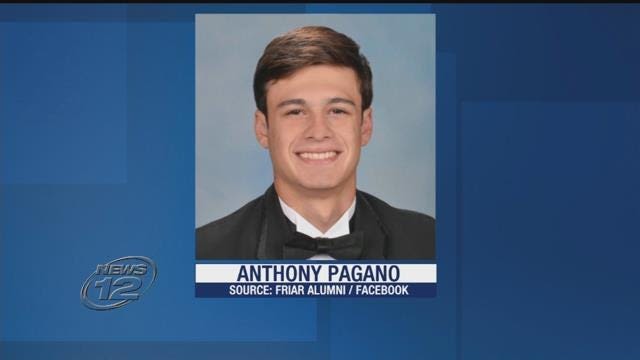 Family and friends gathered today at the St. Elizabeth Roman Catholic Church in Melville for a final goodbye to a St. Anthony's High School senior.
Anthony Pagano, 17, was killed in a crash upstate this past weekend after falling asleep at the wheel.
Officials say he was driving on Highway 87 near Albany on Saturday morning, when his car drifted off the roadway, crashed into a tree and caught fire. He died after being rushed to the hospital.
"He was a quiet gentle soul and that's what makes this particular tragedy even deeper for our school community," says Brother Gary Cregan, of St. Anthony's High School. "It's so hard when you see a young man like this being cut down in the prime of his youth."
Officials say a male passenger in the car survived the crash.
School officials at St. Anthony's High School say grief counselors will be available for students on Monday when they return back from break.